Winter Plumbing Tips
Phoenix is a city envied by many in the United States for its mild winters, but even our winters call for plumbing preparations. Left unchecked, your plumbing system can experience frozen water supplies and burst pipes. These winter plumbing tips brought to you by Rooter Hero Plumbing of Phoenix should help you keep your pipes, drains, and plumbing fixtures in their best shape. If you have any questions or concerns, or if you would like to hire a certified plumber in Chandler, then call Rooter Hero Plumbing. We are available around the clock every day of the year. Don't forget to explore our website to find available coupons, discounts, and promotional offers.
Plumbing Fixtures
Who likes to do work during the cold temperatures of winter? Repair and replace broken or outdated plumbing fixtures before winter comes around so that you can rest comfortably during the very wonderful time of the year. Inspect outdoor faucets and hoses as well, making sure they are free of debris. Check the washers also as faulty washers can leak gallons of water, inflating your water bill and possibly creating slip hazards in the form of ice on your property.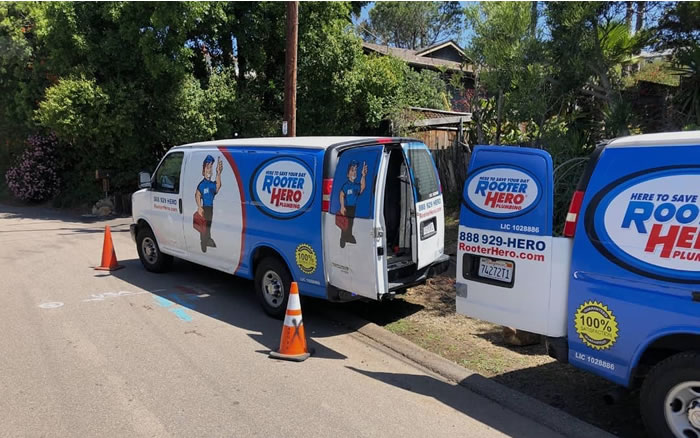 Water Heaters
Though there are certainly health benefits to cold showers, there is nothing like a warm or hot shower in the winter. Keep your water heater in great shape by turning up the thermostat on your water heater because Phoenix has a shallow frost line. Also ease some of the stress on your water heater by flushing the water heater to remove built up sediments and maximize storage space in your tank style water heater.
Sewer Lines
Have your sewer lines inspected before the harsh cold of the winter arrives. Invasive tree roots can penetrate pipes and drains in an effort to locate water. Tree roots can clog your pipes and cause water or sewage backups. It is going to be better for you to handle this work sooner rather than later.
Water Treatment
If you are going to be home during the winter, then you are going to be dependent on the faucet water. To avoid having to drink cloudy water or that with sediment in the bottom of the glass, then have your water treated. A water softener can eliminate the excess minerals in the water supply, improving the appearance and taste of your water.
Locate Your Water Valve
It is crucial to have an emergency plan set out in case of, well, an emergency. If you end up with a frozen pipe that bursts, you are going to want to be able to shut off the water supply. Locate your water valve, typically found at the front of your home near where you connect your hose.
Save Rooter Hero Plumbing's Number
If you end up having a plumbing emergency or need any plumbing or sewer service, then call Rooter Hero Plumbing. Save our number to your phone so that you can get urgent plumbing service in Sun City whenever you need. We are proud to be available 24 hours a day and 365 days a year.