Signs There is Water Dripping Where You Can Not See
The notorious water leak is problematic not only because it wastes thousands of gallons of water or because it causes costly water damage. Leaks can be especially dangerous because many leaks are difficult and near impossible to spot with the naked eye. Your friends at Rooter Hero Plumbing of Phoenix do offer professional leak detection in Phoenix to catch those undercover leaks, but help does not stop there. We are also happy to put together this article on spotting signs of a hidden water leak. If you suspect a water leak or need one repaired, then waste no time in calling Rooter Hero Plumbing to arrange an emergency detection or repair.
Your Water Bills Are Spiking
The average person uses about 3,000 gallons of water every month. So, if your water bill indicates that your family of four has consumed over 12,000 gallons of water this month, then it is safe to assume you might have a leak. A leak at a rate of one drip per second will waste over 2,000 gallons of water per year and leaks in the average U.S. household can account for over 10,000 gallons of wasted water every year. Take a look at your past year's water bills and make sure there is no unusual spike.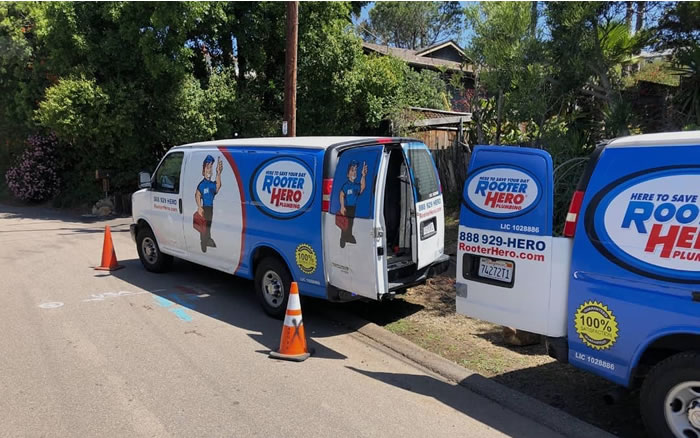 Water Meter Running Too Much
The water meter measures the amount of water that runs through your household plumbing. It is a great instrument for checking for leaks. Turn off all of the water in your household, including faucets, showerheads, appliances, and so forth. With all of the water turned off, read your water meter. If the meter is changing, then you likely have a heavy leak. If the meter is not changing, then return after an hour. If the meter has changed despite all water being off, then you probably have a slow leak.
Low Water Pressure
If you are only getting sprinkles of water from your showerhead or faucets, then it might be time to investigate for leaks. Low water pressure can be due to mineral and sediment buildup in the plumbing fixture or pipes. If cleaning the showerhead or faucet does not do the trick, then you might have to start worrying about a pipe leak or a clog within the water line. If blockages are not addressed, they can turn into cracked or otherwise leaking pipes down the line.
Mold, Mildew, Water Stains, and Peeling Paint
Keep your eyes, and nose, peeled for some of these telltale signs of a leak: mold and mildew growth, water stains, bulging, and peeling paint or wallpaper on your walls or ceilings. At this point, you are catching the symptoms rather than the leak, but the sooner you spot these signs, the sooner you can get at the source of the problem. Call Rooter Hero Plumbing of Phoenix to pinpoint the leak and have it repaired as soon as possible.
Need Emergency Leak Repair?
The difference between a leak and a burst pipe is only a matter of time. If you need an urgent leak repair, then call Rooter Hero Plumbing of Phoenix without delay. Our live representatives and emergency plumbers in Chandler Heights are on standby to take your call.