Reasons to Keep Your Sinks Maintained
There are many maintenance items that come naturally. Changing your vehicle's oil once every 5,000 miles, mowing the lawn, and changing air conditioner filters are just some examples. There are some other maintenance items that can be easily overlooked, such as cleaning your drains and sinks. In fact, maintaining your sinks can prevent clogs, costly repairs, and health risks in addition to extending the service life of your plumbing system. We'll get into those details later in this article, but if you need to hire a plumber in Sun City West, then call Rooter Hero Plumbing of Phoenix to speak with a live representative. We offer competitive prices, quality service, and emergency dispatches.
Routine Maintenance Preventing Clogs
Clogs are a common issue. Actually, complaints about blockages in the plumbing system make up a large bulk of the calls to Rooter Hero Plumbing. Scrap foods, used fats, oils, and greases, as well as hair and other waste are the usual suspects in a blockage. Consequences include slow drainage, water or sewage backups, and even damaged pipes.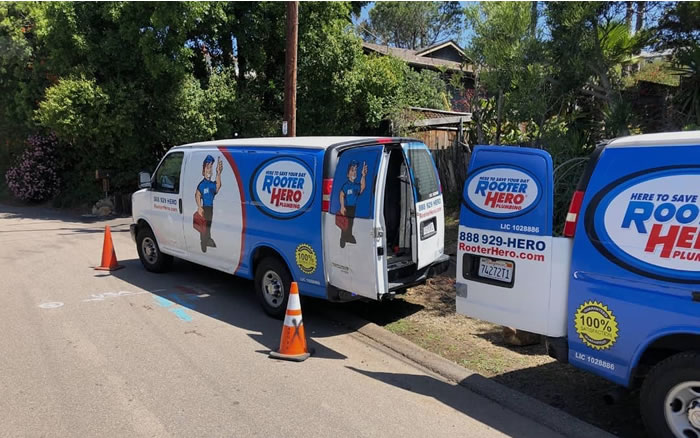 Cleaning out drain filters and rinsing drains with hot water once a week are just a couple of ways to prevent such clogs. Flushing the drains with baking soda and vinegar once every few months and professional drain cleaning once every couple of years provide significant benefits. We do not recommend chemical drain cleaners, though, because they can damage pipes.
Maintaining Your Sinks Avoids Costly Repairs
As we mentioned earlier, a blockage can turn into damaged pipes as standing water around the blockage corrode the pipes. Taking the time to clean your sinks and drains might seem like a hassle, but you should consider it an investment. Spending time on maintenance now can avoid costly repairs down the line.
Maintenance Keeps Your Living Space Sanitary
Sinks can be among the dirtiest and most bacteria-infested parts of your home thanks to all of the organic material and wastewater that goes into the sinks. Salmonella, E. Coli, and Campylobacter jejuni are just some of the foodborne threats that you can eliminate with regular sink cleaning and maintenance. Otherwise, you risk catching severe illness.
Regular Maintenance Can Ensure the Full Service Life of Your Plumbing
Your plumbing system is made of sturdy material that can last up to 100 years, but this is granted you take good care of it. Proper maintenance can ensure you get the full service life out of your plumbing system. On the other hand, ignoring your sinks and drains will allow clogs, buildup, and waste to put a strain on your pipes. This will slowly deteriorate the pipes and reduce their life expectancy. Make sure to avoid using harsh chemical cleaners, though. This can be counter-productive as those chemicals can damage your plumbing.
Call Rooter Hero Plumbing
Whether you need a professional inspection, maintenance, repair, or replacement, the dedicated plumbers in Avondale are ready to help. We offer decades of industry experience, sophisticated tools, affordable prices, and emergency service around the clock. Call now to get in touch with a live representative.