How to Save Money on Plumbing Repair
No one likes dealing with a plumbing repair, especially if it's due to an emergency. Fortunately, Rooter Hero Plumbing provides affordable, reliable, and accessible plumbing repair around the clock. We even have a host of coupons, discounts, and promotional offers to make plumbing repair that much more affordable. We are also prepared to beat any local competitors' coupons. Still, we want you to save even more. To this end, we have some tips on how you can save money on plumbing repair. Feel free to call Rooter Hero Plumbing to consult with a representative and schedule an appointment any time.
Use Your Plumbing Properly
You cannot expect your plumbing system to give you much of a service life if you throw everything at it. We mean this figuratively and almost literally. You should be careful with what you allow in your pipes and drains.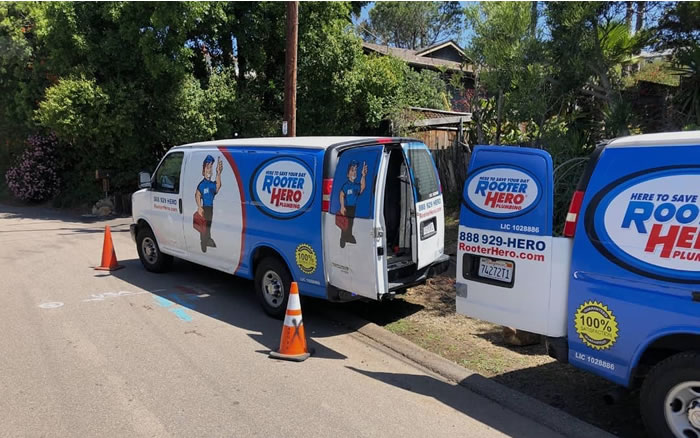 Do not flush anything other than toilet paper, pee, and poo. That means no wet wipes, paper towels, tissues, cotton swabs, hygiene products, and so forth. You also want to keep food scraps and used fats, oils, and greases out of the kitchen sink, even if you have a garbage disposal installed.
When it comes to cleaning the drains, don't reach for chemical drain cleaners! Those products have harsh chemicals that can damage the pipes. Go with natural cleaners and enzymes instead. You can also schedule professional drain cleaning once every couple of years for top results.
Schedule Routine Inspections
No matter how careful you are, accidental damage and natural wear and corrosion can put a strain on your plumbing system. Tree roots can puncture underground pipes, extreme and fluctuating temperatures can contract and expand pipes, and natural decay can rust and corrode the pipes.
Keep your eyes peeled for signs of trouble, but schedule professional routine inspections to have an experienced plumbers in Buckeye take a look. The sooner we spot issues, the better. Neglect can allow these small issues to spiral into big problems.
Arrange Timely Repairs
When you notice something is wrong with your plumbing system, you must act quickly. The plumbing system is a network of pipes, drains, pumps, and other components that rely on one another for the system to work as a whole. Damage in one part of the system will affect the system as a whole. Plus, plumbing damage is not going to remain static. Instead, the damage will get progressively worse if you do not address it. Don't wait until a leak turns into a burst pipe. Call Rooter Hero Plumbing as soon as you notice damage so we can repair it before it becomes a big problem.
Pro Tip: Know Where Your Water Shut-Off Valve Is Located
Speaking of burst pipes, a great deal of the "cost" of plumbing damage is the water damage to personal and real property. Know where your water shut-off valve is located so that you can stop water flow and prevent extensive water damage.
Save Rooter Hero Plumbing's Number
You do not have to search the web for a plumber's number. Just save Rooter Hero Plumbing's number into your phone. Our live representatives and dedicated plumbers in Paradise Valley are always ready to take your call and dispatch to your location.