How to Find Underground Water Line Leak
Do you have a suspicion that your underground water line has sprung a leak? If so, you must take action fast to avoid further complications. At Rooter Hero Plumbing of Phoenix, our trustworthy plumbers offer a wide selection of services for local businesses and homeowners, including water leak detection and pipe repair. Since underground pipes are difficult to monitor without assistance, property owners often struggle to fix leaks in a timely manner. Here are some tips for determining whether you have a leak and what you can do about it.
Common Signs That You Have a Leak
Detecting an underground leak can be difficult, but there are methods that homeowners can use to identify the possibility that a leak exists somewhere in your plumbing system. Here is a list of the most common:
Your water bills have suddenly increased without explanation
There are noticeable wet spots or sinkholes in your yard
Grass and other plants are growing significantly in one area of the lawn
The water pressure is extremely low
There is visible evidence of rust, dirt, or air inside your water supply
Your water meter leak indicator moves even when no water is being used inside your home
If you notice one or more of these issues in your house, then it is very likely that a leak is present somewhere in your underground pipes.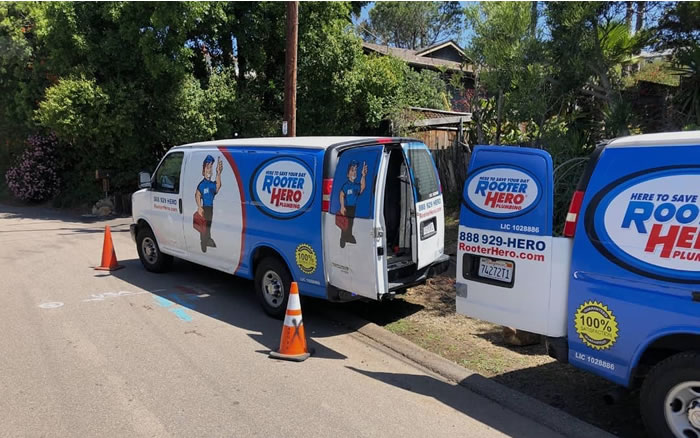 How Can Professional Water Leak Detection Help?
Now that you reasonably suspect that a leak has occurred, it's time to find out where the leak is coming from. It could be a minor leak caused by a loose joint or a massive leak due to pipe corrosion. While you could simply replace all of your underground pipes, this isn't the most cost-effective or efficient way to take care of the problem. A plumber will have the tools required to accurately detect the source of your leak so that the repair process can be performed in a more targeted way, thereby saving a lot of cash and stress for the homeowner.
What Can Plumbers Do to Fix Underground Leaks?
Plumbers can utilize various methods for fixing underground leaks. While severely damaged pipes may need to be dug up and reinstalled, the majority of plumbing issues do not require such extensive services. A large portion of underground pipes can be repaired using trenchless pipe lining techniques that involve the use of fusible liners. Trenchless pipe repair will reinforce your existing pipes and seal leaks. Best of all, the process can be performed in a single afternoon without the need for more invasive procedures.
Do You Need Reliable Water Leak Detection Services? Call Rooter Hero Today
Are you looking for dependable local plumbers who can perform your next water leak detection service? Then call the professionals at Rooter Hero Plumbing of Phoenix, AZ. Our experienced professionals have the training and technologies needed to help locate your hidden leaks and to repair the issue quickly and affordably. Contact our office for more details about our services or to schedule an appointment with plumbers in Phoenix, Arizona, or a surrounding metro area location.