How to Clean Your Toilet Tank and Why You Should
You very likely clean your toilet bowl regularly, but when was the last time you took at look inside the toilet tank? The toilet tank holds many of the mechanisms that make your toilet run, so it is worth getting a little dirty to make sure everything continues running smoothly. The folks at Rooter Hero Plumbing of Phoenix offer toilet repair, replacement, and installation services. Do not hesitate to call us as we are available around the clock. Our live representatives and dedicated plumbers in Sun City are on standby to take your call now.
Common Toilet Tank Issues
The toilet tank houses many mechanisms of the toilet as well as the water that flushes through the toilet bowl. In toilets that are seldom used, the standing water itself can be a threat to the parts in the tank. For instance, take a look at that toilet in the basement or the guest bathroom and see if you notice any mold or mildew. That standing water is breeding grounds for mold and mildew, and these fungi can spread to other parts of the bathroom.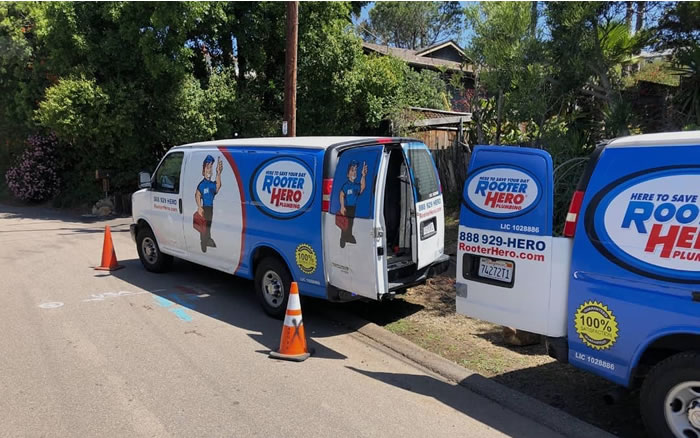 There are also issues caused by external factors. Even if you use the toilet, there might be dirt, dust, debris, and mineral buildup in the toilet tank. Often, the source of these contaminants is a corroded pipe or hard water. In any case, the dirt, dust, debris, and mineral buildup can clog parts and wear them out. These contaminants sometimes even come through into the toilet bowl and stain it.
Cleaning Your Toilet Tank
We recommend you clean toilet tanks, especially unused ones, approximately twice a year. Don't worry, it's a relatively clean and easy job. You want to avoid harsh chemical cleaners and bleach as these can quickly damage rubber fixtures as well as pipes in the rest of your plumbing system. Finally, be sure to put safety first. Wear gloves to protect your skin from chemicals and bacteria.
Put on your gloves.
Prepare a cleaning mixture of ¼ cup of vinegar for every 1 cup of water in a spray bottle.
Turn off the water to the toilet tank and give the toilet a couple of flushes to empty out the tank.
Spray down every part of the toilet tank.
Let the solution sit for a few minutes before scrubbing it clean.
Repeat steps 4 and 5 if necessary.
Turn on the water to the toilet tank and allow the tank to fill up before giving it a lucky flush.
It is also a good idea to inspect the parts of the toilet tank while it is empty. Check the float, fill tube, chain, and flapper for signs of damage or corrosion. Replace parts if necessary.
Call Rooter Hero Plumbing
If you prefer to leave the dirty work to someone else, then call Rooter Hero Plumbing of Phoenix to speak with a live representative. Our expert plumbers in Goodyear can take care of your toilet maintenance, repairs, replacements, and installations. We are always ready to take your call.