How to Clean My Garbage Disposal
Garbage disposals clean up your kitchen and make cooking and cleaning up easier. They take away food waste and make homes less wasteful overall, which is why it can be so annoying when they stop working correctly. At Rooter Hero Plumbing of Phoenix, AZ, we provide local customers with professional services like garbage disposal repair and replacement. While a plumber in Avondale can help get your dysfunctional disposal back in working order, it's best to avoid problems altogether through a proper cleaning routine and good habits. Avoid putting items like coffee grounds, eggshells, bones, or grease into the sink. Are you experiencing problems with your garbage disposal? The cause may be a clog due to accumulated debris. Here are some suggestions for cleaning your garbage disposal.
The First Step Is to Flush Away the Grime
Leftover food scraps, built-up grease, and other materials can be removed by regularly flushing the drain and disposal. Simply place your standard stopper into the sink drain and pour a healthy amount of dish soap into the bottom. Then, fill it with at least three or four inches of hot water. When the sink has become full enough, you can pull the plug out and allow the soapy water to drain rapidly, taking all of that stuck on grime with it.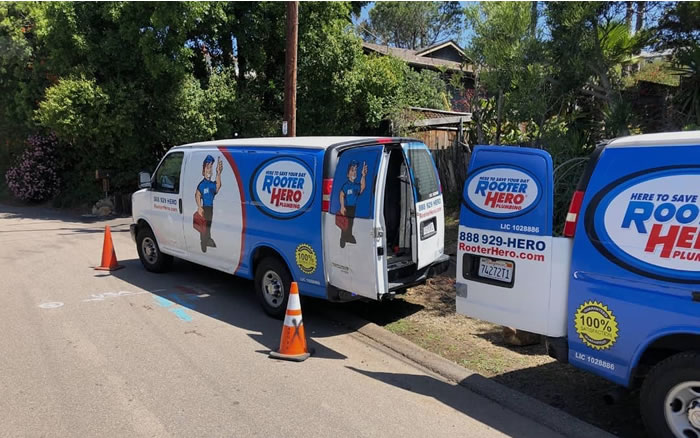 Then, Toss a Mixture of Salt and Ice into the Disposal
After you have performed the initial cleaning, you can gather a large handful of ice and one cup of salt. Pour the two ingredients directly into the disposal and turn it on, making sure to keep your fingers and hands far away from the blades. Those standing by may need earplugs because this step is very loud, but it works wonders. The combination of salt and ice will help remove any buildup and debris from the unit's interior walls. It can also help to sharpen the blades in your disposal.
Finally, It's Time to Scrub It Down
The last step is to get your disposal sparkly clean by scrubbing away any extra dirt or grime. Never place your fingers or hand into the drain, as this can put you at risk of injury. Instead, use an old toothbrush or a scrub brush with a long handle to wipe against the inner walls of the disposal. Finally, be sure to run the hot water into the drain to wash it down your sewer line.
Now, your garbage disposal should be fresh and clean. You can go the extra mile and throw in some essential oils or even a tiny amount of lemon or orange peel to keep your sink smelling its best between cleanings.
Did You Clean Your Garbage Disposal But Are Still Experiencing Trouble? Call Our Team Today
If you're looking for professional garbage disposal inspection, repair, replacement, or new installation, then call the professionals at Rooter Hero Plumbing at Phoenix, Arizona. With professional garbage disposal repair services, an experienced plumber can make meal prep and cleanup a breeze again.