Common Plumbing Pipe Issues
Plumbing pipes and other components of the plumbing system are built to last, with some materials capable of lasting a century. This does not mean that they are immune to damage, problems, and neglect. If you want to get the most out of your plumbing system, then stay on top of inspections, maintenance, and repairs. Rooter Hero Plumbing of Phoenix is always ready to help when you need a hand. Our dedicated plumbers are experienced, regularly trained, and equipped to get the job done right the first time around. Here are some common plumbing pipe issues we noticed property owners often deal with.
Clogged Pipes and Drains
Plumbing pipes are sturdy but not very flexible. These pipes are generally between two and four inches in diameter, meaning they are vulnerable to clogging. Clogged drains can cause water and sewage backups while clogged supply lines can mean low water pressure. Install drain filters, a water filtration system, and a garbage disposal, but stay mindful about keeping non-degradable items out of the drains. Only flush toilet paper, pee, and poo. Also, pour used fats, oil, and greases in a separate container to throw out later.
Rust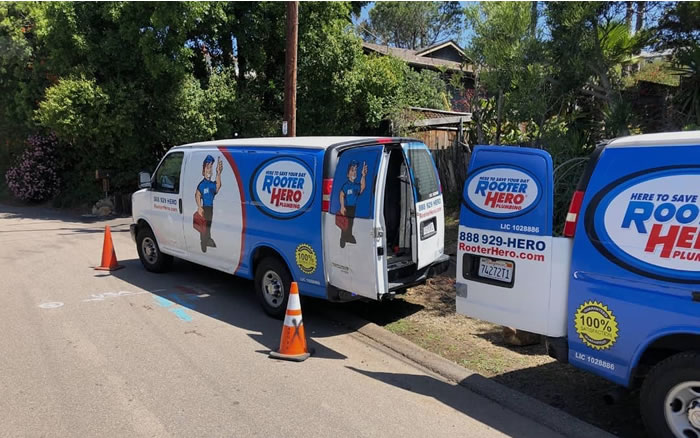 Rust and corrosion are natural phenomenon. Naturally, they are common. This rusting can begin with a faint discoloring of your water supply and build up into leaks and burst pipes. The rust can even build up in the pipes, causing a clog and low water pressure. Water filtration systems help slow the speed of corrosion but make sure to arrange an urgent pipe repair or even a pipe replacement in Phoenix if you suspect your pipes are rusting.
High Water Pressure
We cannot blame anyone for wanting to enjoy a relaxing shower with marvelous water pressure but beware of the risks that come with high water pressure. Too much water pressure can be a significant strain on your plumbing system, leading to loosened joints and leaks. It can decrease the life expectancy of your pipes. It is better to keep water pressure under 75 PSI. If you are not sure how to measure or adjust your water pressure, then call Rooter Hero Plumbing of Phoenix to have a nearby plumber in Paradise Valley. We can have a plumber at your location in as soon as within the hour.
Leaking
When we think of a nightmare leak, many people think of a ceiling leak or a toilet leak, but there are much scarier possibilities. What about a slab leak? That can go unnoticed for years, only until you notice your foundation is unstable or imbalanced. A hidden leak can crack your building's foundation. Be sure to schedule your annual leak inspection and get ahead of the curve.
Get Urgent Assistance
A clogged drain can turn into an overflowing toilet and a leak can turn into a burst pipe in the blink of an eye. When you need urgent pipe repair, you can put your faith in Rooter Hero Plumbing. We are proud to serve our community with emergency plumbing service and repairs. Our dedicated plumbers are ready when you are.