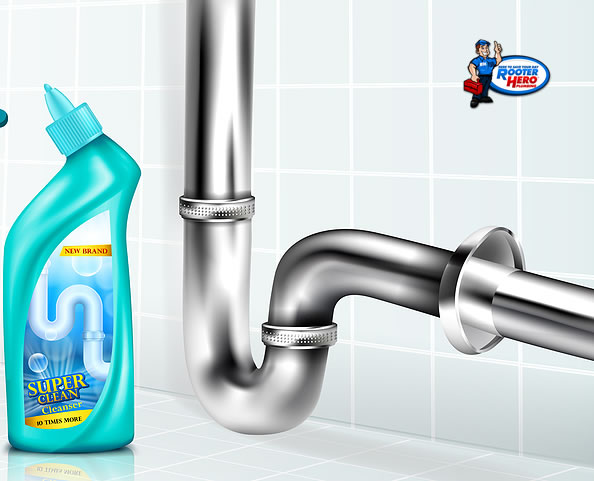 Are Drain Cleaners Safe to Use on Plumbing?
If you are a homeowner or property owner, then you should know that your drain line and plumbing system are integral parts of your building. Without them, you would be forced to manually haul waste and wastewater lest you occupy an unsanitary building. The drains and pipes are not maintenance-free conveniences though. They can deteriorate, damage, clog, and more. When it comes to clogging, a lot of property owners resort to chemical drain cleaners. Rooter Hero Plumbing does not recommend using these harsh chemical cleaners as they can damage your pipes. Continue reading to learn more. You are also welcomed to call Rooter Hero Plumbing to speak with a courteous representative.
Risks of Drain Cleaners
Drain cleaners often include harsh chemicals such as sodium hydroxide and sulfuric acid. These chemicals can pose serious health hazards as well as risks for your plumbing pipes and drains. Even though pipes are made of sturdy materials such as galvanized steel, cast iron, and other metals, the corrosive effects of harsh chemicals can deteriorate them. This eating away at the pipes can make way for serious leaks and burst pipes. The risks of drain cleaners are multiplied if you own a septic system as the chemicals can kill the good bacteria in the septic tank.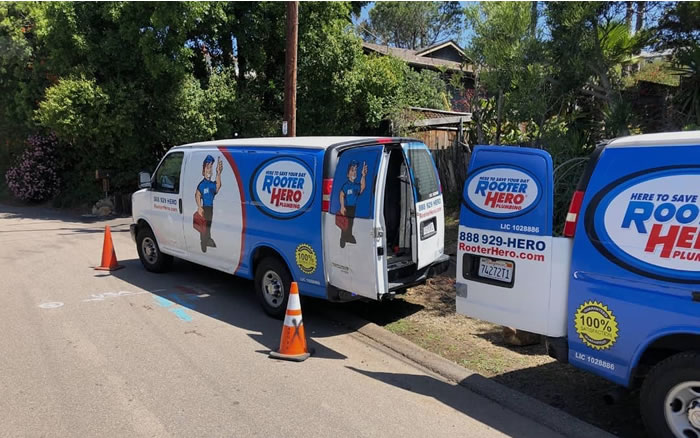 Some Safe Alternatives
There are plenty of safe alternatives. You can opt for physically unclogging the drains with drain snakes and plungers. Granted, these methods require a good amount of elbow grease. You can also go with enzyme cleaners. These are also liquid drain cleaners but without the harmful chemicals. Instead, these cleaners have bacteria that dissolve organic material such as hair, food scraps, soap scum, and other components of clogs. Though they are slower, enzyme cleaners are also safer for your pipes.
The Professional Route
If your time and property is valuable, then consider leaving the work to the professionals. The professionals at Rooter Hero Plumbing of Phoenix, for example, use hydro jetting technology to safely and thoroughly clear drains and pipes. Our local plumbers in Peoria begin with a live video inspection of the drains to evaluate the condition of the pipes and pinpoint the blockage. If the pipes are found to be sturdy, then the located blockage will be blasted with pressurized water, sending the debris down the line. Call Rooter Hero Plumbing to learn more about our professional drain cleaning in Mesa.
Call Rooter Hero Plumbing Any Time
Clogs are nothing to take lightly. Many of the symptoms might seem like inconveniences at worst but ignoring blockages can lead to devastating problems down the line. This is because clogs place undue pressure on the pipes from within. They also allow still water to build up in areas of the pipe. The still water breeds bacteria and speeds up corrosion. These factors are a recipe for cracked, leaking, and even burst pipes. Don't delay your drain cleaning. Call Rooter Hero Plumbing any time to speak with a live representative and arrange a professional drain cleaning. We are always ready and happy to help.