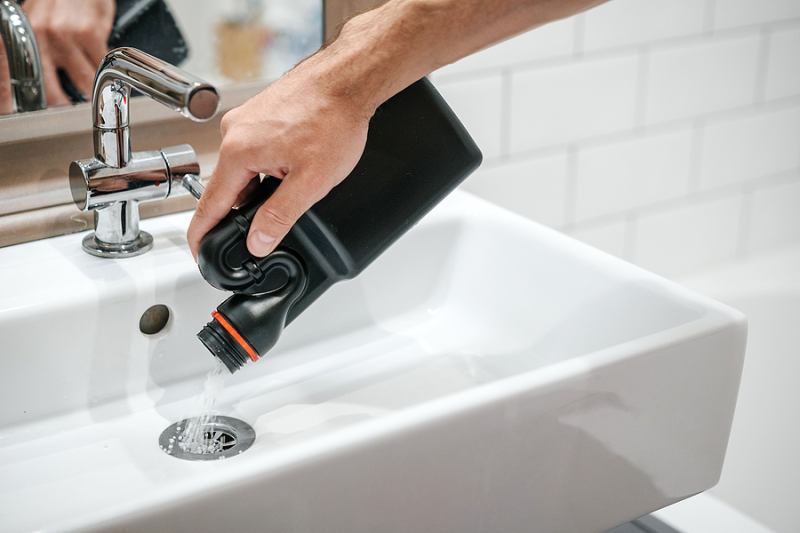 Why Shouldn't You Use Store-Bought Drain Cleaners
Has food, grease, hair, soap residue, and other materials caused your drain line to suffer? If you've been struggling with slow draining sinks, clogged toilets, and other sewer line problems, then a blocked drain line could be to blame. Many property owners will go straight to chemical drain cleaners to clear out their clog, but this is one of the most common plumbing mistakes. At Rooter Hero Plumbing of Phoenix, we help local homeowners and businesses improve the safety and efficiency of their plumbing systems. Our plumbers provide a wide variety of quality services, including clogged drain cleaning in Phoenix, Arizona, and surrounding metro area neighborhoods. If you are struggling with clogged drains and aren't sure what to do, please avoid using store-bought drain cleaners at all costs. Are you unsure why it matters? Continue reading for information on the dangers of using chemical cleaners and what you can do to safely clear out your clogged pipes.
Plumbing Issues
The harsh ingredients inside store-bought drain cleaners can cause major problems for your plumbing system. It can warp PVC pipes, corrode metal pipes, and damage fixtures. Avoid the need for sink and faucet replacements or future pipe repairs by staying far away from these products.
Environmental Impact
Every time someone pours drain cleaner into their pipes, it ends up flowing into the public water supply. This can not only cause more headaches for your local utility company, but it also increases the odds of introducing these caustic chemicals into the natural ecosystem via lakes, rivers, oceans, and groundwater. By using natural cleaning substances, you can ensure that your local environment remains free of any additional contaminants.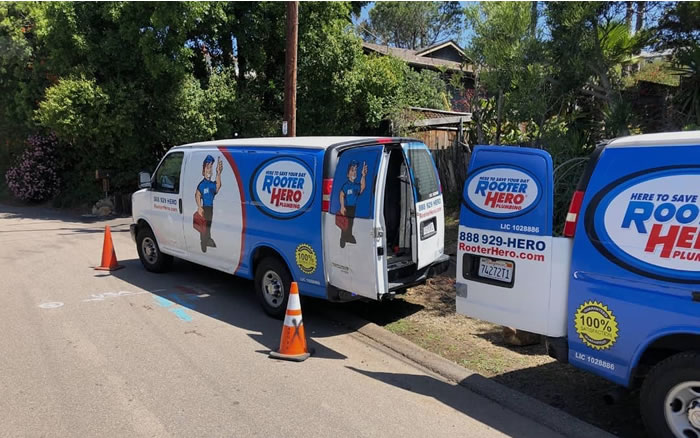 Potentially Harmful Ingredients
If the chemicals inside drain cleaners can have such a detrimental effect on plants and animals, then it is also dangerous to have them around the house. If the ingredients inside the bottle come into contact with skin, eyes, or other sensitive areas, it can cause pain and even chemical burns. Also, if the materials are accidentally ingested by a pet or child, then it can be potentially lethal. If these products aren't in your home, then you can steer clear of unnecessary hazards.
Septic System Trouble
Many homeowners still use septic systems to manage their wastewater, especially families that live in rural communities. If you have a septic system, then make sure to avoid chemical durian cleaners completely. Pouring these chemicals into your drains can disturb the appropriate balance of bacteria inside your septic tank. Since these microorganisms are responsible for breaking down the solid waste, unintentionally killing them with harsh ingredients could cause system backups and other complications.
What Is the Best Method for Clearing Your Drains?
So, now that you're aware of the dangers of using drain cleaners, you might be wondering what kind of alternatives exist. After all, it's important that you keep your drains clear of debris. Otherwise, you might risk recurring clogs, toilet backups, and other plumbing hassles. The best way to clean your drains is to use a combination of hot water, mild dish detergent, vinegar, baking soda, and lemon juice. About once per month, complete the following cleaning routine:
Pour equal amounts of baking soda and vinegar into your drain.
Wait twenty minutes.
Squeeze a small amount of mild dishwashing liquid into the sink and turn on the hot water for several minutes.
Put a few teaspoons of lemon juice into the drain to keep it smelling fresh.
Do You Need a Professional Clogged Drain Cleaning Service? Call Our Plumbers
Are you looking for local plumbers in Goodyear, AZ who can accurately perform your clogged drain cleaning service? If so, then you have found the right solution. Call the specialists at Rooter Hero Plumbing of Phoenix. Our experienced technicians are always ready to tackle your toughest plumbing issues. Contact our office for more details about our commercial and residential services or to schedule a time for your next plumbing appointment in Phoenix, Arizona, or any nearby communities.