When Do You Need Whole House Repiping
If you have recently moved into an older home or have lived in one for decades; or if your plumbing system has been seriously neglected for a long time, then you might be wondering if it is time for a whole house repiping in Phoenix. At Rooter Hero Plumbing of Phoenix, we know what an operable plumbing system looks like and we have the experts and equipment to take care of a trenchless pipe repair. Our experts also know when it is time for a new system. This short article will help you determine the route best for you. If you have any questions or concerns; or if you would like to schedule a flexible appointment, then call Rooter Hero Plumbing to get in touch with a live representative today.
Signs of A Deteriorated Plumbing System
A massive majority of your plumbing and sewer lines are buried underground or hidden behind walls and under floors. Therefore, it is difficult for the average homeowner or business owner to take a look under the hood and determine the condition of the system. Hiring a certified plumber in Sun City West to run an inspection is the best way to assess your plumbing or sewer line, but there are telltale signs that indicate a damaged system: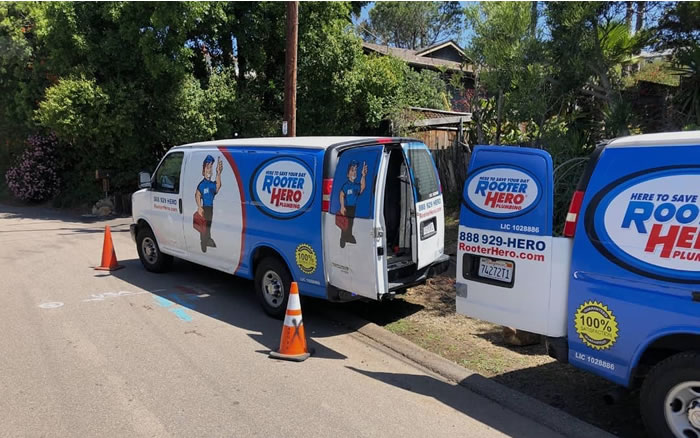 Frequent clogging or leaking
Foul-smelling puddles or patches of overly green and lush grass in the yard
Signs of water damage including water stains, mold, and bubbling on walls
Discolored water
Noisy pipes
Benefits of Repiping Your Whole House
The thought of replacing all of the pipes in your house can seem overwhelming, but the benefits should make you feel better about it. For one, replacing old pipes can eliminate health hazards. Old and damaged pipes can expose you and your loved ones to harmful substances such as lead and pathogens. Repiping your whole house can also save time and money in the long run. If you find yourself regularly calling a local plumber in Sun Lakes to repair this and that, then consider how much you are spending on recurring repairs. A one-time charge for a repiping will surely pay for itself in the long term. Plus, if you are thinking of selling your house, a new plumbing or sewer line is certainly a solid selling point.
Get Started with An Inspection
It is true that plumbing and sewer lines can malfunction or damage at times. Sometimes, a quick repair is enough to get you back to your regular schedule. The best way to know is with a professional inspection. The experts at Rooter Hero Plumbing of Phoenix are ready, qualified, and equipped to perform a non-invasive inspection of your system then give you a report on the status. We are always interested in giving you a holistic and honest evaluation, but the choice of repairing or repiping is ultimately yours.
Our live representatives and certified plumbers are always ready to take your call. Call Rooter Hero Plumbing of Phoenix to consult with a friendly professional today. We are ready when you are.