When Do You Need a Main Water Line Replacement?
It can be difficult to spot issues with a main water line since it's buried beneath the ground. However, neglecting a failing underground pipe can lead to significant problems for property owners. While professional inspections and leak detections are the fastest way to pinpoint potential plumbing trouble, there are signs that homeowners and businesses can be on the lookout for to indicate if an issue arises between annual appointments. The experienced plumbers in Buckeye, AZ offers premium residential and commercial services for local clients, including main water line repair. If you are looking for ways to identify potential main water line problems, then read below for some helpful tips.
Recurring Clogs
Frequent clogs can often be a warning sign of more extensive damage to underground pipes. In many cases, this is due to shifting pipes or root infiltration. A professional plumber will have the tools needed to thoroughly inspect your system for signs of trouble.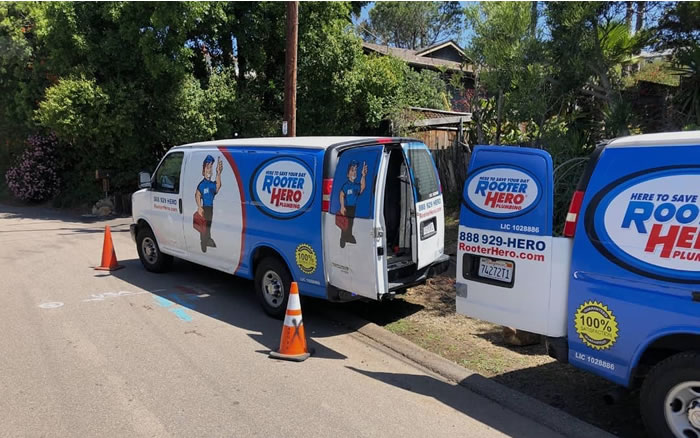 Low Water Pressure
Damaged pipes will leak water. One of the most significant indicators of leaks inside your water line is low water pressure. If a large amount of water is escaping from your pipes, then this will lead to a noticeable reduction in water pressure. If you notice that water is trickling out of your faucets and showerheads, then it's time for an inspection.
Tinted Water
Does your freshwater have a strange yellow or brown hue to it? This likely means that rust has made its way into your water supply and is a major warning sign of pipe corrosion. Ignoring the problem will only allow the rust to spread, eventually weakening your plumbing system.
Rising Utility Costs
Another symptom of hidden leaks and pipe damage is unexplainable increases in monthly water bills. If you've noticed that you're paying a lot more each month for your water, despite the rates remaining the same, further investigation is needed to determine the cause.
Foundation or Basement Issues
Have cracks begun to develop in your concrete slab or basement? If so, then this can also indicate that a leak is occurring in your plumbing system. Slab leaks can be hazardous because your home's foundation is vital to the overall structure of the property.
Standing Water
Do you have random areas of accumulating water in your yard? Then this can also be a sign of underground pipe trouble. This can be difficult to pinpoint in areas that receive significant rainfall, but careful daily monitoring of the site can help property owners determine if a leak may be present. Call a plumber for an inspection and leak detection service if you're unsure.
Do You Need Reliable Plumbers for Your Main Water Line Repair Service?
Have you begun to suspect that your main water line is in trouble? Then there's no need to wait for further water damage to occur. Call the professional plumbers at Rooter Hero Plumbing of Phoenix, Arizona. Our technicians are always available to help local clients improve the safety and reliability of their pipes and plumbing fixtures. Contact our office to learn more about our wide range of offerings or to schedule an upcoming appointment for your next leak detection service, inspection, or main water line repair service in Phoenix, AZ, or a surrounding metro area community.