What You Should Know About Gas Pipe Installation
Business owners and homeowners alike should be well-informed about their gas line installation. After all, the gas line simultaneously delivers energy to the property and exposes the property to serious risks. In this brief article brought to you by Rooter Hero, we will review some must-know information about the gas line. If you are concerned about your gas line, or if you need plumbers for a gas line replacement or installation, then grab your phone and call Rooter Hero. We are proud to offer a host of services. Our friendly representative is on standby to take your call.
Where Are the Gas Lines?
There could be gas lines running all throughout your property and building. Jumping into repairs or renovations without knowing where these gas lines are could spell disaster. Repairing an accidentally damaged gas line is only a fraction of the costs you will incur. Consider the damage to your property. In addition to the damage to your property, you could face serious legal fines and lawsuits due to damage to the environment and other properties.
If you are preparing to making repairs and renovations to your building, then be certain of where the gas lines are located before you begin any work.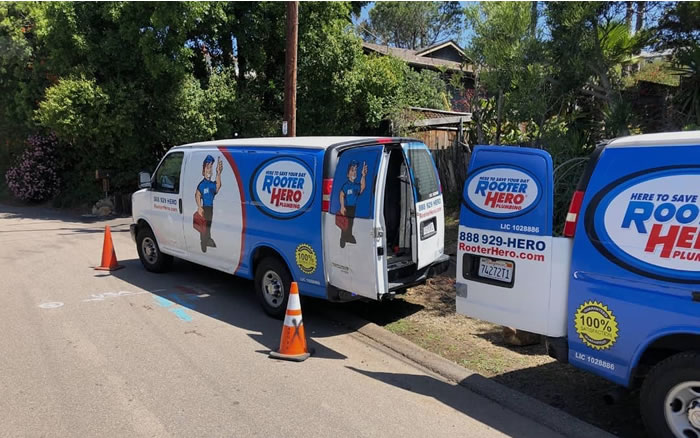 Inspections and Permits are Vital
It's no secret that a gas line poses serious risks. The toxic gases are incredibly flammable after all. To make matters worse, you might not even notice a gas leak. This is why the government takes gas line installations so seriously. There are specific permits you must obtain from local authority, and these involve lengthy procedures and inspections. Fortunately, a reputable gas line installer like Rooter Hero will take care of this for you.
If your gas line installers do not mention these costs, then they might either be trying to sidestep regulations, or they might add these surprise costs to your bill after the work is done.
Gas Leaks Are More Common Than You Think
Inspections should not be limited to the initial gas line installation. The gas line's materials are susceptible to accidental damage as well as natural corrosion. Because the gas is colorless, you might not even notice a leak.
For the safety of your employees or family, it is important that you schedule routine inspections and maintenance. Trained plumbers in Chandler, AZ will test the gas line for weakness and make necessary repairs. Be proactive and schedule your appointment today. Rooter Hero is happy to help.
Cheap Gas Line Installations Can Be Costly
Leaving the gas line installation to an amateur might save you some money in the short-term, but it can cost you a lot more in the long run. Unlicensed and untrained contractors might not be aware of local codes and permits, and they might deliver rushed and substandard results.
If pricing is a concern, then explore Rooter Hero's website for applicable discounts and coupons. We also have periodic promotional offers and can give you a free price estimate upfront. Leave your gas line work to the professionals and enjoy a much-needed peace of mind!