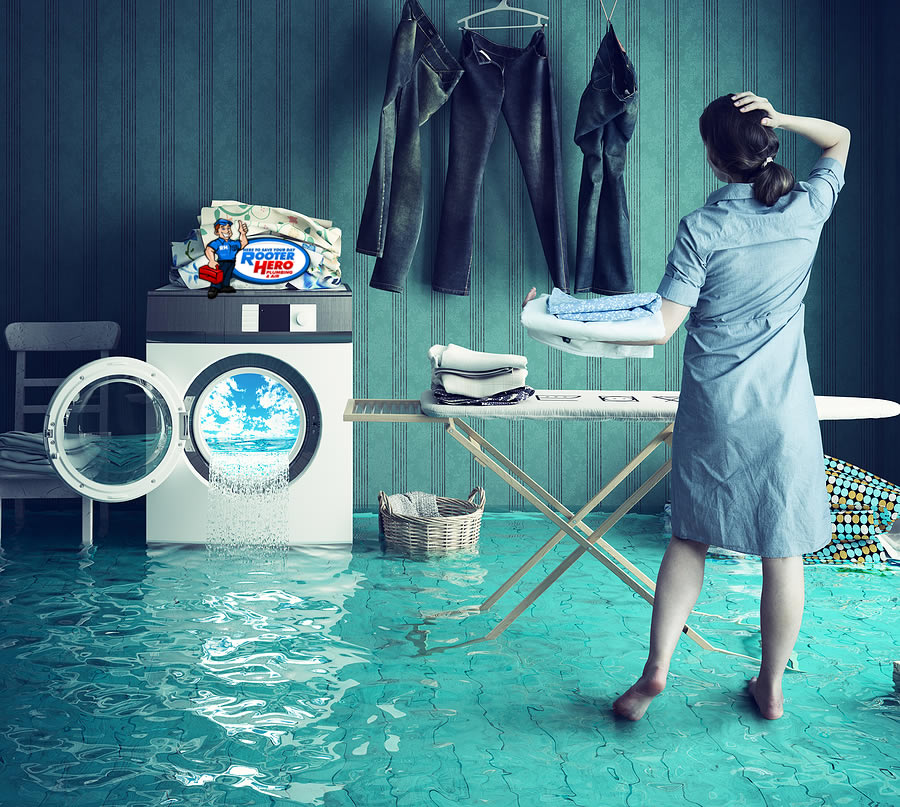 What to Do When Washer Floods Laundry Room
The days of washing laundry by hand are long gone, but the convenience of washing machines can quickly turn on you. Washing machines can overflow, leak, and cause a host of problems. These problems can cause the average homeowner to panic, but there is no reason to stress. Fortunately, you have Rooter Hero Plumbing of Phoenix when you need a plumber's assistance. We have also put together this article to guide you through the disaster. If you have any specific questions or concerns, or if you want to hire a qualified plumber, then call Rooter Hero Plumbing. Our live representatives and plumbers are available to help at any time.
Cut Off the Electricity and Water Source
Start with damage control. Before you get to cleaning up the mess or even fixing your washing machine, you want to eliminate certain risks. As you know, water and electricity make for a deadly mix. Before anything else, you should head to your electrical panel and turn off the power supply. Next, shut off the hot- and cold-water supply lines. After this threat is removed, you can take some pictures and videos as proof for your insurance claim.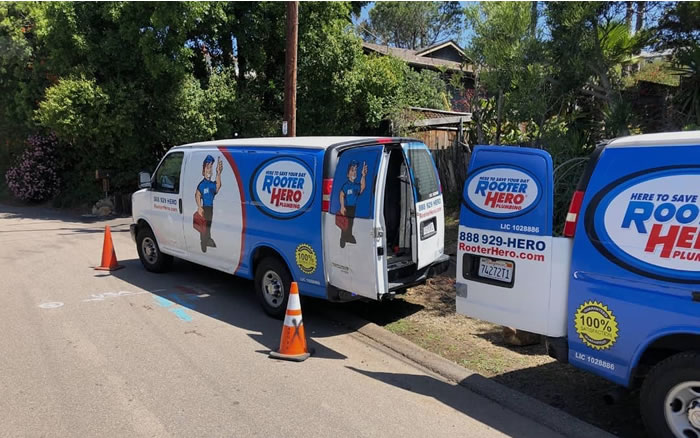 Salvage Your Belongings
Forget about the clothes for now. Look around the area and pick up anything that is soaked but should not have gotten in contact with water. Irons and other electronic devices should be salvaged first, then grab anything else that became drenched. Set them in another room so that they can start to dry off.
Clean Up
Water damage is a serious threat to your property. Mold and mildew growth can damage your building's structure in addition to harming your health. Do your best to clean up the water as well as possible. Even humidity can invite the development of mold and mildew. Grab a mop and bucket then get to work. If your laundry room is covered in several inches of water, then we recommend that you call a water damage restoration company.
Find the Root of The Problem
Once you have completed your damage control, it is time to get to the root of the problem and prevent this disaster from happening again. Did you overload the machine or pour too much detergent? Load the washing machine with a small batch of laundry and run the machine to determine whether the issue is with the load size or the machine itself.
It might also be that there is something wrong with the water inlet valve. Run a cycle with no laundry in the machine. Once the machine is halfway full of water, reach behind the machine and unplug it. If water continues to pour in, then your water inlet valve is likely to blame.
Call A Plumber
There are many possible issues and your best bet to solving the issue is with the help of a qualified plumbers in Fountain Hills. If you want to hire a plumber now, then call Rooter Hero Plumbing. Our live representatives can have a plumber dispatched to your location in as soon as within the hour.