Types of Toilets & Which One You Should Buy
If you're in the market for a new toilet, you may be wondering which type is right for you. There are many different types of toilets available on the market, each with its own unique benefits and drawbacks. The professionals at Rooter Hero Plumbing of Phoenix, Arizona, offer reliable services for local clients, including toilet installation. Our plumbers enjoy helping our property owners get the most from their investments, and we want to do the same for you. In this post, we will discuss the most popular types of toilets and help you decide which one is right for you. We'll also provide tips on how to install a new toilet yourself!
Water Saving Toilets
A water-saving toilet is an excellent choice if you're looking to save water and money on your monthly bills. These toilets use less water per flush, which can add up to significant savings over time. Water-saving toilets are available in both single and dual flush models.
Single Flush
A single flush toilet is the most common type of toilet. It uses a single flush to empty the bowl and is typically the most affordable option. Single flush toilets are easy to maintain and can be found in many different styles.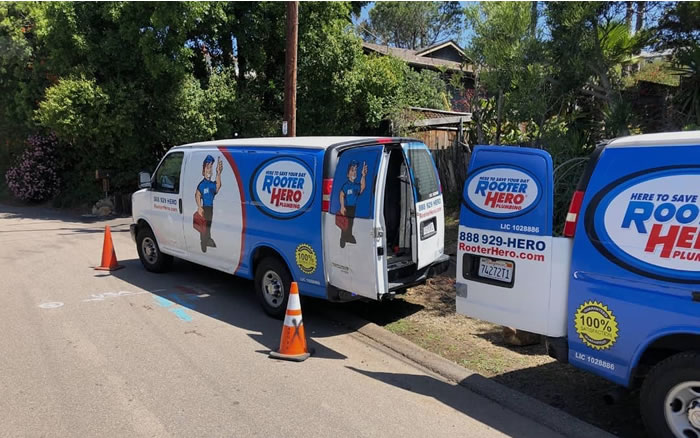 Push Button Flush Toilets
A push button flush toilet is a great choice for those who want a sleek, modern look in their bathroom. These toilets feature a button that you push to activate the flushing mechanism. Push button flush toilets are available in both single and dual flush models.
Dual Flush
A dual flush toilet has two buttons or levers, one for a partial flush and one for a full flush. This can be very helpful for people who want to save water. Dual flush toilets are a bit more expensive than single flush toilets, but they're becoming more popular as people look for ways to conserve water.
Touchless
Touchless toilets are the newest type of toilet on the market. They have a sensor that detects when you're close to the toilet and automatically flushes for you. This fantastic feature makes this choice the most convenient but also the most expensive.
Which Choice is Right for You?
So, which toilet should you buy? The answer depends on your budget and your needs. If you're looking for a water-saving toilet, then opt for a dual flush or touchless. If you're on a tight budget, a single flush toilet will do the job just fine. And if you're looking for convenience, then touchless is the way to go. Whatever your needs, there's a toilet out there that's perfect for you.
Do You Need a New Toilet Installation in Phoenix, AZ? Call Rooter Hero
Hiring a qualified plumber is the best way to ensure that your new toilet is working at its best. Our plumbers have the experience and know-how to get the job done quickly and efficiently. Call Rooter Hero Plumbing of Phoenix today. Our reliable technicians have the right tools for the job, which means your toilet installation will be completed accurately. Contact our office for more information or get help scheduling an upcoming appointment with experienced plumbers in your Phoenix, Arizona, area neighborhood.