Tips to Keep in Mind When Installing a New Faucet
A faucet is one of the most commonly used fixtures in any home. They are also one of the most important, as they provide us with clean water for drinking, cooking, and bathing. That's why it's important to ensure that your faucet is installed properly. The specialists at Rooter Hero Plumbing of Phoenix want you to succeed with your faucet replacement. Our dependable plumbers offer a wide selection of services, including fixture installation, repair, and replacement services in Phoenix, Arizona, and surrounding metro area locations. Are you thinking about installing your own faucet for your kitchen or bathroom? Here are some pro tips that can help make the process go smoothly.
#1 - Turn off the Water Supply to Your Home
First, you need to turn off the water supply to your home. This can usually be done by shutting off the main water valve, which is typically located in the basement or utility room.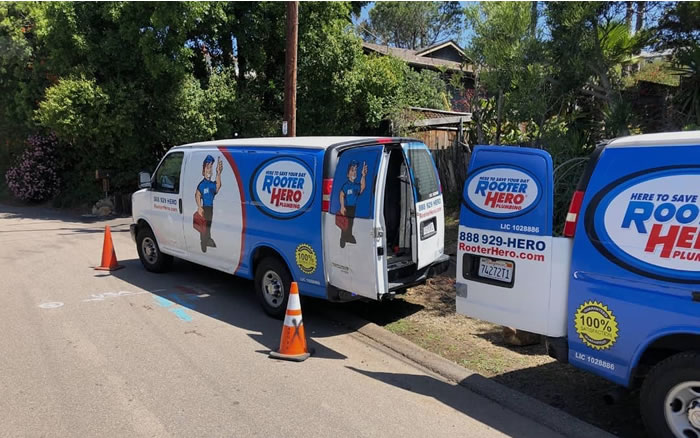 #2 - Remove the Old Faucet
Disconnect the water lines from the faucet using a wrench. Then remove the handles, escutcheon plate, and stem.
#3 - Clean
Get rid of any debris left over after disassembling the old faucet, like old caulk or putty that might be left around the sink.
#4 - Apply Plumbers Putty
Place the plumber's putty on the bottom of your new faucet, which will help secure it in place.
#5 - Place in Position
Carefully place the new faucet into the holes on your sink and tighten the mounting nuts.
#6 - Attach the Water Lines
Perform this step carefully in order to avoid any leaks. Connect the hot water line to the appropriate side of the faucet, then do the same with the cold water line.
#7 - Rubber Washers
Place the rubber washers onto the threaded connections and screw on the metal nuts, hand-tightening until they are snug
#8 - Test
The final step is to turn your water supply back on and test the sink. Check carefully for signs of leaks.
Benefits of Hiring Plumbers
Even if you are reasonably handy, there are some instances in which it is best to leave the installation of your new faucet to a professional. If you are unsure about any of the steps or run into any problems along the way, it is always best to call a plumber. They will have the equipment, training, and experience required to complete the job correctly. This will help you avoid unnecessary issues like water damage, mold growth, future repair costs, and premature replacement.
Do You Need a Professional Faucet Replacement or Installation Service?
If you are ready for a new kitchen or bathroom faucet but don't have experience handling plumbing tasks, give Rooter Hero Plumbing of Phoenix a call today. Our dependable local plumbers are always ready to help our clients improve the safety and efficiency of their pipes and fixtures. Contact our office to learn more about our commercial and residential services or to schedule a time for your next faucet replacement in Phoenix, Arizona, or another nearby community.