Tips and Tricks to Unclog Your Drains
Sooner or later we all face clogs in our bathrooms or kitchens. Fortunately, there are tools and methods that you can try to unclog your drains. However, there is always a chance that you might need to call a plumber if all else fails. It should be noted that incorrect application of these tool may cause permanent damage to your drains if you exert too much force. Undoubtedly, you always have Rooter Hero Plumbing in case you need help with clogged drain cleaning in Scottsdale. In this article, we will go over the tools that you can use without the help of a professional plumber.
Unclogging the Toilet
What is the first thing that comes to mind when your toilet is clogged. If you guessed a plunger, you're correct. We should always try to use the simplest method and tool first before we try more complicated solutions. What makes a quality plunger is its ability to create a tight seal, so be sure to pick a good one out at your local hardware store. Also, make sure that you pick out a toilet plunger and not a sink one. Once you pick out the plunger and you're ready to start, you should make sure that the water is turned off. Then, place the plunger around the toilet bowl drain and apply vigorous force until the blockage is released. The wastewater should flow down, and you can flush to check and see if it worked. If not, just repeat until it gets unclogged.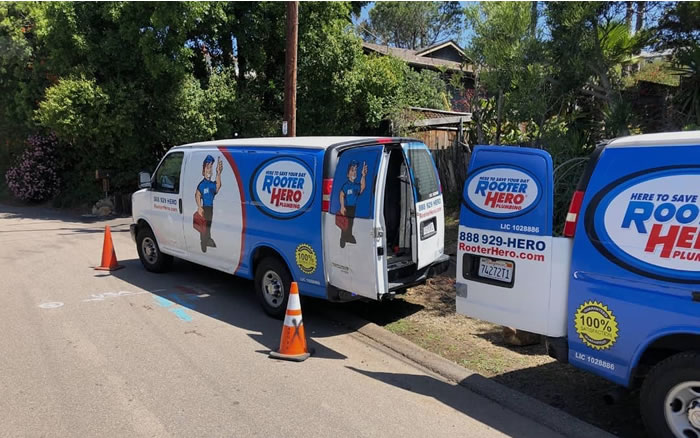 Auger or Hanger to Snag Out Objects
The next tool on our list is a plumbing auger or drain snake which is a long and flexible steel cable. It can help you snag out whatever is blocking your drain. A homemade auger can be made by bending a hanger. It's a great and inexpensive option which is a win-win situation.
Using Natural Products
Another common way most people can try by themselves is using hot water and conventional soda. It can help break apart debris such as hair or food. First, you should pour boiling water down the drain. Then, you should pour the soda with a cup of water and cover the drain plug. Wait five to ten minutes so that it allows the mixture to start bubbling and loosening up the debris. Afterwards, pour boiling water again and see if water flows down the drain like usual.
Getting technical
Lastly, you might need some more tools if the methods above don't work. If you are familiar with using a wrench and working with pipes, this might be another option for you try on your own. Although this is a viable option, it is better to contact Rooter Hero Plumbing to get a drain line inspection especially If your drains are constantly getting clogged. We will quickly send out a professional to unclog your pipes. Call our team to get more information and we can help address any questions that you may have. We always have a team of emergency plumbers in Gilbert, so don't hesitate to call, even after normal working hours.