Things You Should Know About Gas Line Repairs
Over a third of total U.S. energy used comes from natural gas, and chances are you have an appliance that depends on it. As gas lines are prone to damage and leaks, and the consequence can be fatal, it will benefit you to know about gas line repairs. Rooter Hero Plumbing of Phoenix does offer gas line repairs in Phoenix area, but we are also here to share some information so that you are prepared for worst-case scenarios. If you have any specific questions or concerns, or if you would like to hire a qualified technician in Sun City, then call Rooter Hero Plumbing and speak with one of our live representatives.
About Natural Gas
Natural gas is a colorless and odorless fossil fuel composed of four hydrogen atoms and one carbon atom. When burned, natural gas produces carbon dioxide, water vapor, and small amounts of nitrogen oxides. When the mixture of fuel and oxygen is out of balance, however, burning might produce carbon dioxide, a deadly poison.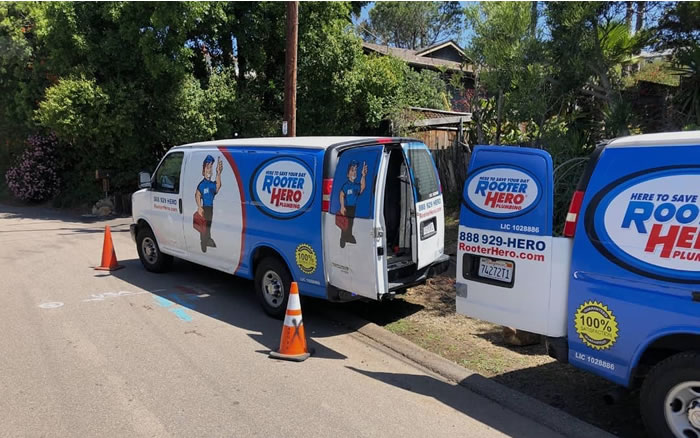 Because natural gas is colorless and odorless in its natural state, it is near impossible to detect a leak. Fortunately, energy providers add sulfur to natural gas lines to give it a smell. If you get a smell of rotten eggs, then you might be getting a whiff of a natural gas leak. Of course, you can also listen for hissing and banging noises and look for condensation on windows near gas lines. A leaking gas line will also wither or kill nearby plants, flowers, and vegetation.
Causes of Gas Leaks
There are many rules and regulations governing gas line installations and you should always leave this work to professionals. Properly installed gas lines should be secure with safety features to protect against leaks and damage. Still, gas lines are not indestructible and accidental damage is more common than we like.
The two most common reasons for gas line issues are aging pipes and buildup of gas pressure. As such, it is imperative that you have your gas lines inspected once every year to catch signs of trouble before damage has been done.
What to Do and Not to Do During Gas Leak
If you suspect a gas leak or notice signs of a leak, then keep safety at the top of your priority list. Leave as many doors and windows open as possible and exit the building as soon as possible. Next, call your local gas company to let them know about the situation. They will instruct you on what to do going forward.
What you should NOT do is light any matches or a lighter, try to turn on the stove or oven, or even use electrical devices. In short, you want to avoid igniting the gas which is extremely flammable.
Once the local gas company has arrived at your property and made sure the property is safe and the damage is located, it is time to repair the damage. Call Rooter Hero Plumbing of Phoenix to speak with a live representative and request an urgent dispatch. We are always ready to help.