The Benefits of Using Touchless Bathroom Faucets
The technology of our age is developing at breakneck speed. This progress has not left the plumbing industry in the rearview. Rather, there have been many upgrades and improvements in our field as well. For instance, hands-free bathroom faucets, a seemingly magical mechanism, are now widely available. You could not even fathom this technology a century ago, but, now, Rooter Hero Plumbing of Phoenix can have it installed in your bathrooms. The touchless bathroom faucet has benefits aside from it being awe-inspiring, and here is a quick dive into some of them.
Accessible and Easy to Use
Touchless bathroom faucets have become more and more popular in retail settings where high traffic calls for minimal slowdown. With just a swipe of your hand near the device's sensors, you can activate a flow of water from the faucet. Public bathrooms are also extremely susceptible to microbes and pathogens as people come in and out frequently. The hands-free element of the faucet removes a potent transfer route for bacteria.
The touchless bathroom faucets have considerable benefits for residential properties as well. Its accessibility is great for children, the elderly, and other individuals with weak motor skills. The walk to the bathroom is challenging enough for some of us without the stress of turning faucets on and off.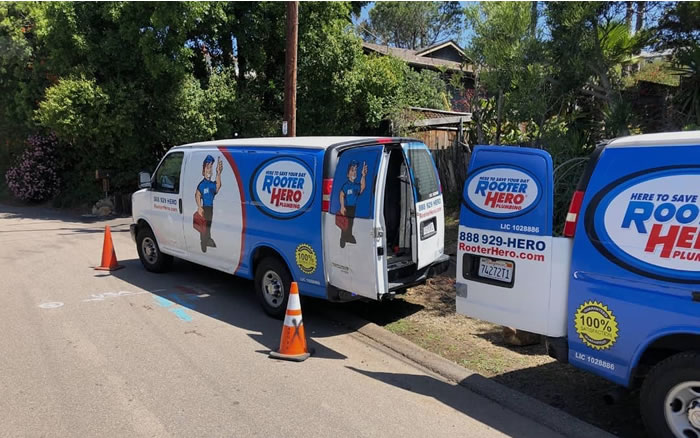 Water Efficient
There are some activities, such as shaving, that have some intervals when you need water and others when you don't. Keeping the faucet on uninterrupted is costly and a waste of water. The touchless bathroom faucet turns on when you wave your hand in front of its sensor and turns off shortly thereafter.
This is also beneficial for business owners who are tired of customers carelessly leaving faucets running. A leaky faucet that drips one drip per second can waste more than 180 showers worth of water per year! That's a huge hit on your bottom line.
Sanitary and Clean
The pandemic has certainly shined a very bright light on the power of small bacteria, microbes, and viruses, and it has also highlighted the importance of cleanliness and sanitation. Germs and bacteria spread through contact and faucet handles are hotspots.
With a touchless bathroom faucet, you do not have to touch any handle or knob. So, you do not have to worry so much about exposure to viruses, bacteria, germs, and other microbes. Still, you should always practice mindfulness and stay alert.
Interested in A Touchless Bathroom Faucet?
If you are convinced or even intrigued by the benefits of a touchless bathroom faucet in Phoenix, then call Rooter Hero Plumbing to get in touch with a friendly representative for a quick, free consultation. We are happy to share with you some of our preferred models and equally glad to help install, replace, or repair any type that you may already have.
Explore our website to find applicable coupons, then call Rooter Hero Plumbing any time to get connected with a live representative. We can schedule your flexible appointment, or our nearby plumbers in Peoria on standby can be dispatched to your location as soon as within the hour.