Shower Habits That Are Bad for Your Plumbing
Your plumbing system is probably not the first thing that comes to mind when you turn the knob to get the shower going, but it should certainly be a consideration. At Rooter Hero Plumbing of Phoenix, we are all for relaxing showers, but don't get too relaxed with your plumbing system. In this article, we are going to go over some common shower habits that might be doing more harm than good. If you have any questions or concerns, then call Rooter Hero Plumbing of Phoenix to consult with a emergency plumber in New River. We are also happy to schedule an appointment or have a plumber dispatched to your location as soon as possible.
Long, Hot Showers
It can be easy to get caught up in a meditative state as you enjoy your end-of-the-day, relaxing shower, but be careful not to indulge too deeply. We won't get into the dry and itchy skin that long hot showers can cause. Instead, we want to mention the affects on the surface of your bathroom instead. These long showers create the ideal environment for mold and mildew growth in the bathroom. You do not have to cut the showers altogether, though. Use proper ventilation by keeping a window open or running a fan, but it won't hurt to limit the length of your showers as well.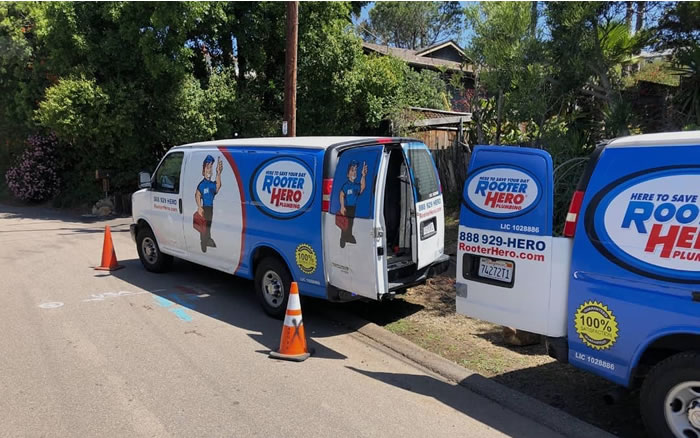 Leaving Your Loofah and/or Towel in the Shower
Speaking of mold, do you know where else mold and mildew love to take over? Moist, organic material such as your used loofah and towel. Though it seems benign to leave the loofah hanging in the shower or the towel hanging behind the door after you are done with your shower, these can be bad ideas for an obvious reason. Wring those dry and store in a dry place until next time. Wash the loofah with anti-bacterial soap to make sure it is free of bacteria. After all, you don't want to scrub bacteria on yourself. Do you?
Brushing Your Hair in The Shower
Grooming and showering might seem like hitting two birds with one stone but brushing your hair in the shower can do more harm than good. As you might know, hair is a common culprit in shower drain clogs, and brushing your hair in the shower increases that risk. Install shower drains if you have not already, and, more importantly, consider brushing your hair before jumping in the shower.
Ignoring Signs of Hard Water
If you notice chalky buildup on your showerhead or faucet, then you might have hard water running through your plumbing system. Hard water is water with high mineral content. Minerals such as calcium and magnesium tend to leave buildup on silverware and appliances. Do not ignore these signs of trouble, though. Hard water buildup within the pipes can cause blockages, leaks, and even burst pipes. Installing a water softener can help reduce these risks.
Save Rooter Hero Plumbing's Number
You do not have to search through the web whenever you need a plumber in Phoenix or the surrounding areas. Just grab your phone and call Rooter Hero Plumbing of Phoenix. Our live representatives and local plumbers in Cave Creek are available around the clock.