Reasons You Should Not Ignore Plumbing Issues
Your plumbing system is a core part of your building, responsible for bringing clean water in and sending waste and wastewater away from your property. Without it, you would not get to enjoy modern basics like showers, toilets, dishwashers, laundry machines, and more. Still, the plumbing system is as sensitive as it is essential. Plumbing pipes, drains, and fixtures are susceptible to clogging, leaking, and more. None of these issues should be taken lightly though. In this article brought to you by Rooter Hero Plumbing, we will dive into the risks of ignoring plumbing issues.
For Your Health
Are you getting whiffs of foul odors rising from the drains? Do you smell rotten eggs, or decaying wood? These are just some of the consequences of common plumbing issues.
Clogged drains are notorious for emitting foul odors. These odors usually come from rotting food. It should come as no surprise that the smell is usually accompanied by pathogens and bacteria.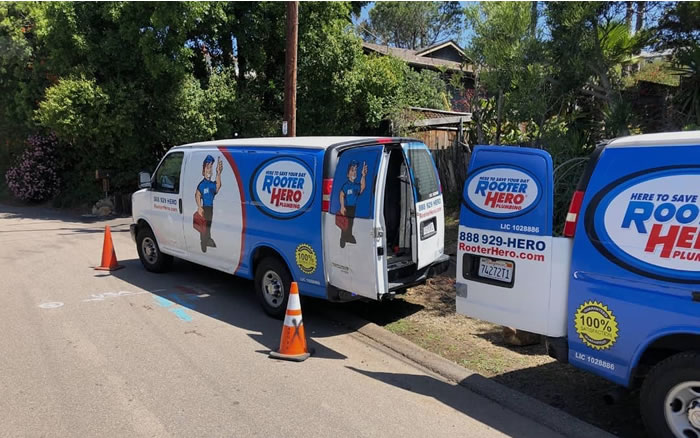 Leaks, meanwhile, can be a bit more harmful to your health. A leaking toilet or drain can fill your home with waste and wastewater. Leaks also provide much-needed water for mold and mildew to thrive. Water leaks are not the only thing to be worried about though.
Gas leaks usually give off the smell of rotten eggs. If you smell this, then shut off the gas line and immediately evacuate the property while opening as many doors and windows as possible. Those gases are extremely flammable and toxic!
For Your Plumbing System
The plumbing system is a network of pipes, drains, and other components that rely on one another. A small issue could spiral into big problems.
For instance, a small clog in the kitchen drain might be easy to shrug off when the only symptom is slow drainage. But that blockage will accumulate standing water around it and nurture bacteria, mold, and pathogens. Worse, the blockage will restrict water flow and place undue internal pressure on the drains. This can lead to cracked, leaking, or even burst drains!
The same is true for the water line. If you notice low water pressure, then call a dependable plumber as soon as possible to get to the root cause. Let's nip the issue in the bud so it doesn't cause a big headache down the line.
For Your Savings
What's a dripping faucet going to do? Make some noise? Well, yes, but it will certainly cost you more than some lost sleep. A faucet leaking at a drip per second can waste thousands of gallons of water through the year. A running toilet can waste tens of thousands of gallons! The good news is that the wasted water will flow through your drains.
What about a leaking water line? That can be much more devastating as the thousands of gallons of water seep through the cracks and crevices of your building. The ensuing water damage can be disastrous and even compromise the structural integrity of your building.
Need a Plumber? Call Rooter Hero Plumbing
Rooter Hero Plumbing is proud to serve Phoenix and surrounding areas with reliable and affordable plumbing repair service. Our plumbers are experienced, regularly trained, and equipped with the necessary tools and technology to get the job done right the first time around. Call now to schedule an appointment or request an emergency plumbing repair.