Reasons to Get Your Plumbing Lines Inspected
When was the last time you took a look at your plumbing lines? The vast majority of your plumbing line is located within the walls, in the flooring, and underground. So, our question was rhetorical. It is practically impossible for the average homeowner or property owner to inspect their plumbing lines without the advanced plumbing technology that the plumbers at Rooter Hero Plumbing use. However, it is important that you have the plumbing lines inspected routinely. If you are already convinced, then call Rooter Hero Plumbing to schedule an appointment. If not, then continue reading to learn our reasons.
Catch Issues Before They Become Problems
The pipes in your plumbing system rely on one another for the system to function properly. A defect in one part of the system will present itself in other parts as well. As we mentioned earlier, the plumbing lines are predominantly hidden behind walls and underground. Though the system as a whole deteriorates gradually over time, some individual elements may decay faster than others. Catching these issues early on can save you from a huge headache down the line, and the best way to catch these issues before they become problems is with a professional plumbing inspection in Phoenix.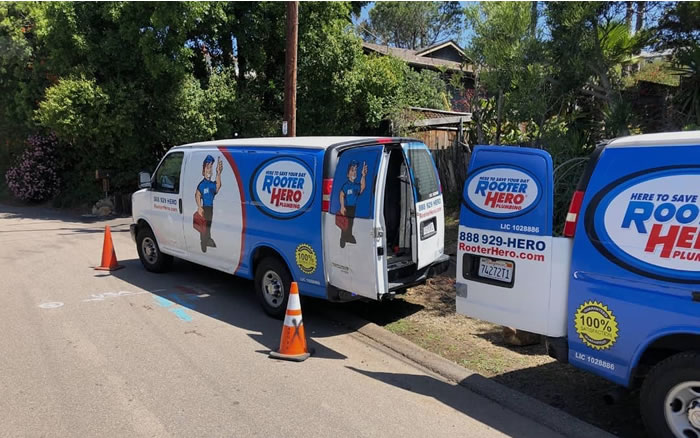 Keeping Up with Modern Building Codes
Building codes and local laws regarding plumbing systems are updated occasionally. If you have an old home or are purchasing an older building, then it would be wise to schedule a plumbing inspection to make sure the building is up to standard. Of course, you will also benefit from the inspection as it can detect issues and problems before your purchase. An informed certified plumber in Phoenix AZ can determine whether the plumbing system meets current standards.
Address Dodgy Quick "Fixes"
The plumbing system plays a significant role in your building, delivering fresh water to your building and readily disposing of produced waste and wastewater. Frugal homeowners and property owners often try to save a buck by attempting to fix plumbing-related problems on their own. Many times, this can result in dodgy quick fixes. Though there are some people who are quite savvy, a worrying number of these DIY wizards employ temporary solutions. These temporary solutions can unravel in the long term, causing serious damage to the plumbing system. A professional plumbing inspection can find and address these defects, and they can mend patchy work left behind by previous owners.
Put Your Faith in The Professionals
Get your peace of mind by investing in a professional inspection today. If you have not had your plumbing system inspected in the last couple of years, then grab the phone and call Rooter Hero Plumbing to schedule a flexible appointment. We are a tried-and-true plumbing company with over 90 years of industry experience. Our certified plumbers in Fountain Hills are regularly trained and thoroughly equipped with the latest tools and technology. We are also available around the clock, so do not ever hesitate to call. Don't forget to ask about our ongoing promotional offers and remember that we pledge to beat any local competitors' coupons.