Plumbing Maintenance Tips for Spring Cleaning
Spring cleaning should not be restricted to furniture and appliances in the house. We recommend that you also get some plumbing maintenance done once the harsh winter subsides. Rooter Hero Plumbing of Phoenix is your source for reliable plumbing inspections, repairs, replacements, and installations, but we are also happy to share tips and guidance. In this article, we will go over some plumbing maintenance tips for the spring. Feel free to call Rooter Hero Plumbing if you have any specific questions and concerns. We are always happy to help. Without further delay, here are some ways to make sure your plumbing system is ready for the new season!
Check the Sump Pump
The sump pump plays a simple but important role that is crucial for homes that are in flood zones or in low-lying areas. This device is designed to reroute excess water away from your property, reducing the risk of water damage in your building. With spring showers on their way, you should prepare by checking your sump pump. Clean out any debris from the pit and pour a bucket of water in it to activate the switch, making sure it is working properly. You can also include some vinegar in the bucket to eliminate mold, mildew, and foul odors.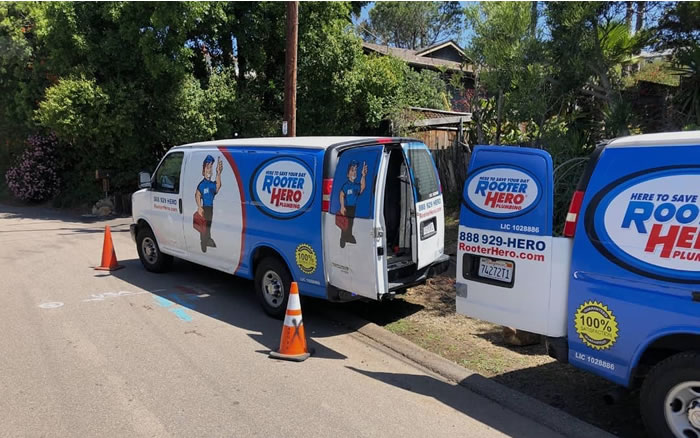 Check for Leaks
Extreme cold is a threat to pipes as freezing temperature can cause cracked and even burst pipes. You could physically inspect the pipes, but it is more feasible to check for leaks. Turn off all faucets and make sure the dishwasher and washing machine are not running. Then, read the water meter. If the number on the meter is moving, then you have likely got a big leak. If the number is not changing, then note the number and come back in a couple of hours. If it has changed after two hours despite all of the faucets being off, then you probably have a slow leak. Rooter Hero Plumbing is ready to help if you discover a leak and need a repair. Our certified plumbers in Chandler can pinpoint the leak and have it patched as soon as today.
Flush and Prepare the Drains
The drain line safely and readily disposes of waste and wastewater but can give you problems if not well maintained. Clogs can cause foul odors, slow drainage, and water and sewage backups. Flush drains with vinegar and baking soda then remember to rinse the drains with hot water at least once a week. Also, if you don't have them already, install drain filters and garbage disposals to catch debris and gunk before they have a chance to enter the drains. It's also a good idea to replace damaged or worn ones or schedule professional drain cleaning services in Phoenix area.
Adjust the Water Heater
If you increased the temperature setting of your water heater for the winter, then it is time to adjust it. There is no reason to have the temperature set to anything over 120 degrees Fahrenheit. While you are by the water heater, check for any cracks or damage.
Rooter Hero Plumbing does offer water heater repairs, replacements, and installations as well as other plumbing services and repairs. Give Rooter Hero Plumbing of Phoenix a call if you need a certified plumber.