Plumbing Inspection Tips for New Home Buyers
Performing a plumbing inspection is an important part of the home buying process. When you're looking to buy a home, having a reliable plumber inspect the plumbing before you make your purchase will help you uncover potential problem areas and save you money down the road.
At Rooter Hero Plumbing, we've listed a number of things that new home buyers should check out during the initial plumbing inspection.
Check Pipe Age and Material
Ask a professional plumber to inspect the home's plumbing pipes, check their overall condition, and verify the age and type of pipe that is installed. They should also check for lead pipes because lead is a hazardous material. You'll want to avoid homes that contain lead pipes because they will require repiping.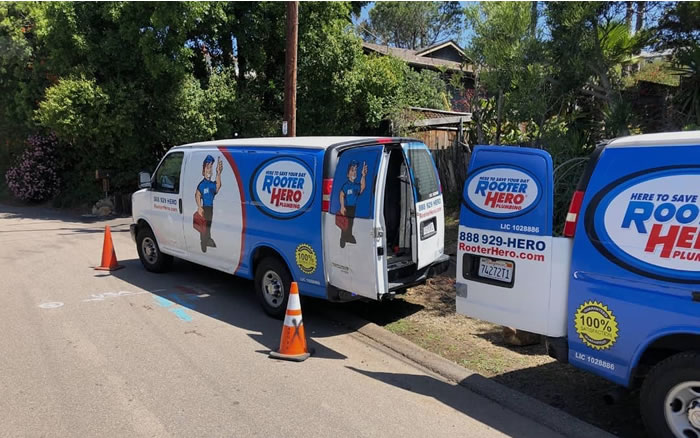 Check for Insulation
Let an experienced plumber check if plumbing pipes in the home are insulated or located within insulated walls. If pipes in cold areas are not properly insulated, they can freeze when the temperatures drop below freezing. You definitely don't want to deal with frozen or burst pipes in cold weather.
Inspect The Water Heater
A water heater inspection involves more than just checking if there's hot water in the shower. You should know the location of the water heater, its capacity, how old it is, and if it's a gas or electric water heater. Additionally, be sure to visually inspect the water heater to see if there are any signs of trouble. On average, the cost to replace a water heater ranges from $1,200 to upwards of $5,000. As a new home buyer, you don't want to incur water heater replacement expenses after you've bought your home. Therefore, it's important to check the condition of the water heater to avoid unpleasant surprises later on.
Look Out for Leaks
Leaks can be disastrous if they are not addressed as soon as they are noticed. To avoid costly water bills and water damage, it's advisable to have a professional plumber inspect the property for leaks and ensure all plumbing fixtures are free of leaks. The plumber should also inspect the home for previous water damage and check the condition of the main sewer line.
Test The Toilets
Flush each toilet in the home to ensure they are in good working condition. The toilets should empty and refill without any problems. You should also inspect the base of each toilet for any signs of water damage. Water damage at the base of a toilet could lead to wood rot in the subflooring. If you don't discover the problem before you buy the home, you'll be facing expensive repairs and replacements down the road.
Find Out Where the Water Meter and Main Shutoff Valve Are Located
The next thing you should inspect is the property's water meter and main shut off valve. Knowing where the main shutoff valve is located comes in handy during plumbing emergencies such as burst pipes and when you're performing leak inspections. Be sure to test the shutoff valve to ensure it's in good working condition.
Need Help with Plumbing Inspection or Plumbing Repair Service? Get in Touch with Rooter Hero Plumbing
Rooter Hero Plumbing is a reputable company that offers a wide array of residential and commercial plumbing services, including plumbing repair service, and maintenance services. You can count on our experienced plumbers for all of your plumbing needs.