Leak Detection in Cave Creek, AZ
No matter what stage you're at when it comes to owning your home – you've been in your house for 30 years, or you just bought it and you're only 3 months in – dealing with leaks anywhere in your home is a nightmare. Finding the right person to do the work is also a nightmare. You can spend hours searching for 'leak detection near me' or 'leak detection in Cave Creek' and feel like there is no one reliable and quick to help you. With Rooter Hero Plumbing, we can always help!
We offer leak detection services, water leak repair, and we can fix all your major leaks. Whether it be a slap leak, a toilet leak, a basement leak, or a kitchen sink leak repair, Rooter Hero Plumbing can do it all! Whether you need leak detection or water leak repair services, or you need routine maintenance, we are more than happy to help you in any way we can.
5 signs of a leak in your home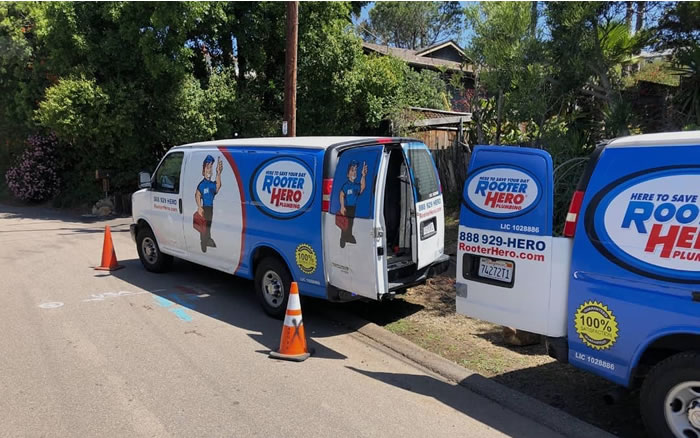 If you are trying to look for signs of leak detection, there are some things you can look for. Some of the signs you'll see are more obvious and apparent than others, but our team at Rooter Hero Plumbing gave their best tips when it comes to leak detection in your home. Here's what they said to look for…
Reduce water pressure
Mold & mildew
Damaged floor
Sagging ceilings
Increased water bill
Foundation cracks
If you notice any of these things in your home, searching for 'leak detection near in Cave Creek' or 'leak repair in Cave Creek' will only get you so far. You need Rooter Hero Plumbing to send a certified and licensed plumber in Cave Creek to your home immediately. Having any sort of issue or leak with your plumbing system is something you should never ignore. Pick up your phone now and give us a call!
Like any other system in your home, plumbing systems age and they don't function as they should over time. It's extremely important to schedule routine maintenance and check-ups on your plumbing systems, and Rooter Hero Plumbing is your one-stop-shop for all your plumbing needs.
Call Rooter Hero Plumbing today!
By choosing Rooter Hero Plumbing for your leak detection and water leak repair needs, you are choosing reliability and a plumbing company that puts its customers first. We know how stressful dealing with any type of leak in your home, from a slap leak, toilet leak, basement leak, or kitchen sink leak.
We want to help you make things go right in your home so it can function as it should, so you can live your life stress-free, and know that our team of certified and licensed plumbers is doing their job properly.
Give us a call anytime to get one of our team members to your home in as little as 1 hour. We offer fast, reliable, and easy plumbing services. There's no job we can't handle!