How to Prevent Kitchen Sink Clogs
Does your kitchen sink seem to stay clogged? This can be highly frustrating, especially for busy families who don't have the time to deal with recurring plumbing problems. At Rooter Hero Plumbing of Phoenix, Arizona, our knowledgable plumbers want to help you overcome issues with your pipes and fixtures. Our team of professionals offer a wide variety of commercial and residential services, including clogged drain cleaning and pipe repair. If you're struggling with frequent clogs, here are a few tips to help you fix the problem and prevent future trouble.
Avoid Placing Problematic Foods In Your Sink
The most common cause of kitchen sink clogs is food debris. Certain types of food can create more trouble than others, so it's best to avoid items like eggshells, coffee grounds, potatoes, rice, pasta, and grease. These kinds of starchy, sticky, or grainy foods can accumulate inside your pipes, harden, and prevent water from passing through. Try to scrape your plates, bowls, and cookware into the trash or compost bin before placing them into the sink.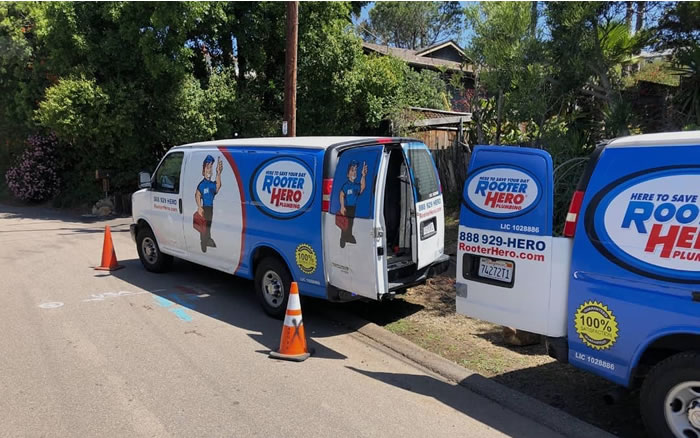 Take Care of Your Garbage Disposal
Another frequent source of sink clogs is garbage disposal issues. Trapped debris can prevent garbage disposals from working properly. Not only can food stop the blades, but certain items can also clog the whole drain. Poultry skin, celery, fruit pits, and materials that are fibrous or hard can cause damage to your disposal or can make it stop functioning properly. Prevent jams and clogs by periodically grinding ice cubes; this will loosen materials and help stuck debris wash down your drain line more easily.
Keep Your Drain Clean with Natural Products
One way to keep your drains clear of clogs is to clean them at least once a month. A combination of baking soda, vinegar, dish soap, and warm water can work wonders. Simply pour equal parts of baking soda and vinegar with a few drops of liquid dish soap down your drain. Let it sit there for half an hour, then rinse with hot water. Avoid using harsh chemicals to get rid of clogs since these rarely work that well and can severely damage your pipes.
Invest in Professional Drain Cleaning Services Once a Year
Kitchen sinks can get clogged from time to time, but if you are struggling with clogs in various areas of your home, then your issue is likely more complicated. You may have a large blockage deep inside your system, or there's a chance you could have roots inside your underground pipe. If you really want to prevent recurring clogs throughout your entire property, then make professional drain cleaning services a part of your annual plumbing maintenance routine. Plumbers have access to advanced tools and equipment that can quickly and safely clear out your sewer line and give your pipes a fresh start.
Do You Need Professional Clogged Drain Cleaning Services? Give Us a Call
Are you looking for qualified plumbers who can help you get a handle on your stubborn drains? Let the specialists at Rooter Hero Plumbing of Phoenix, AZ, take care of your problematic pipes, so you can get back to your normal routine without stress or worry. Contact our office to learn more about our services or to schedule an appointment for your next clogged drain cleaning or clog removal.