How to Find a Reliable Plumbing Company in Phoenix Area
Have you been struggling with recurring clogs, messy sewage backups, hidden leaks or other major plumbing problems? Then it is important that you get professional care as quickly as possible. Unfortunately, it isn't always easy to distinguish between reliable, experienced plumbers in Phoenix and those who are going to take advantage of an urgent situation. At Rooter Hero Plumbing of Phoenix, we offer premium commercial and residential plumbing services for local clients including clog removals, leak detection, camera inspections, trenchless pipe repair, fixture upgrades and more. Are you trying to find a reliable plumbing company in the Phoenix, Arizona area? Here are a few suggestions that can point you in the right direction.
Don't Be Afraid to Ask Important Questions
It is recommended that you have a list of questions available when interviewing potential plumbers. Consider the specific services that you are interested in learning more about and discuss important factors like approximate costs and what to expect. If they do not answer the phone, refuse to call back or ignore your emails, then this is a good indication that you should move on to the next candidate. It is important that the company prioritizes your needs and can communicate clearly with clients.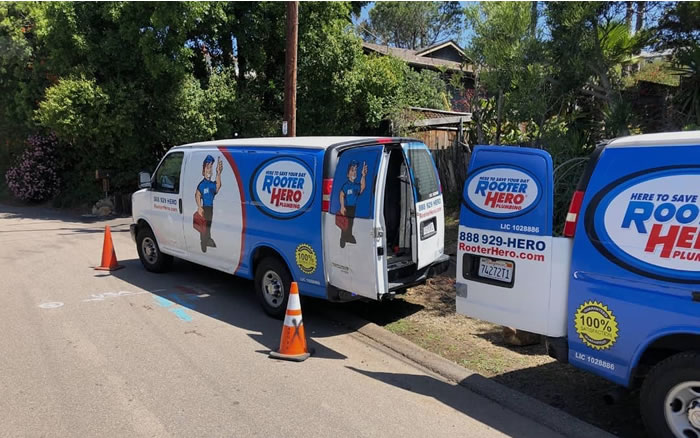 Are Their Plumbers Properly Qualified?
The plumbing company should also be able to provide details about the qualifications of their plumbers. The state of Arizona requires licensed plumbers to pass examinations and to have a minimum of 4 years of experience in the field as apprentices. Generally, there are three levels of plumbing qualifications, these include apprentice plumbers, journeyman plumbers and master plumbers. While apprentice plumbers are often qualified to perform certain basic services with the help of a trained professional, more complex tasks should be performed by someone with a license.
Do They Provide 24 Hour Emergency Plumbing Services in Your Area?
Plumbing problems can arise at unexpected moments. Make sure that the plumbing company you choose will be available 24 hours a day, 7 days a week. Otherwise, you may find yourself scrambling to find an alternative at the last minute, leaving your property vulnerable to water damage or exposure to harmful bacteria. Some plumbing companies only offer their services during normal business hours and will avoid service calls on nights and weekends. Be sure to ask ahead of time so that you can be sure you will have access to professional care when you need it most.
Are You Searching for Professional Plumbers in the Phoenix Area? Call Rooter Hero Plumbing
Is it time for you to schedule your next professional plumbing service in Mesa? Then call the experts at Rooter Hero Plumbing of Phoenix. We offer 24 hour emergency plumbing services for local homeowners and businesses. Our certified, licensed and insured plumbers are always ready to come to rescue. Contact our office for more information about our wide selection of high quality commercial and residential services or to schedule an appointment for your next plumbing installation, repair, replacement or inspection in Phoenix, Arizona or a surrounding metro area community.