How Plumbers Unclog a Drain
Is your kitchen or bathroom sink refusing to drain properly? You may have a clog. If so, there are ways that you can take care of the issue, as long as the blockage is minor and near the surface. The plumbers at Rooter Hero Plumbing of Phoenix, AZ, offer commercial and residential services for local property owners, including clogged drain repair and drain cleaning. Are you looking for tips on how to clean your sink drains properly? Then follow the steps below to get professional results.
Strainer Check
The first step in cleaning out a drain is to check the strainer. This component is designed to trap hair and other debris that makes its way inside your pipes. While it helps to prevent clogs in your drain line, it can cause your sink to fill with water if it isn't cleaned out from time to time. To remove the strainer, you will either have to twist it off or use a screwdriver to release it. Then gather any material and place it into the garbage can, wiping away any remaining residue.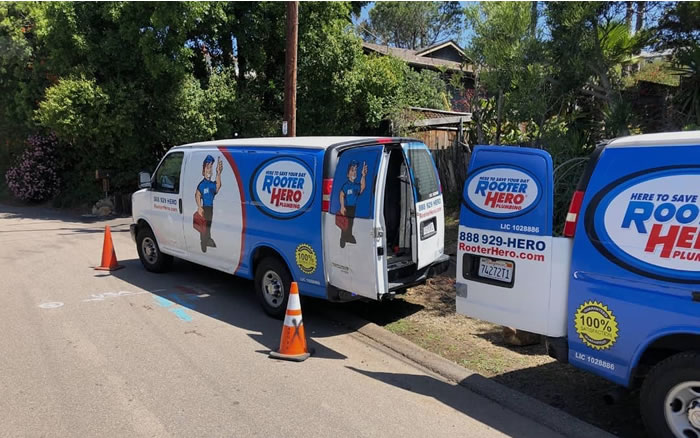 Plunging
If you've cleaned the strainer, but the sink still fills with water, then you have a clog somewhere in your pipes. The next step then would be to pull out the plunger. Please make sure that you avoid using your toilet plunger for this task. Doing so will cause cross-contamination of potentially toxic bacteria. Also, toilet plungers are shaped differently and would be largely ineffective for sinks, bathtubs, or showers. Make sure that you use a plunger with a flat, bell-shaped base. Place the rubber bottom around the drain hole and push down to create a strong seal. Then push the stick up and down several times to force the clog through the pipe. When the plunger is released, run hot water into the drain, repeat this process a few times to see if the blockage is removed.
Trap Cleaning
If plunging doesn't work, you may have a larger item blocking the water flow. It's time to check the trap. This requires a more extensive skill set, and many people would prefer to call a plumber at this stage. Remember that mistakes made when removing and replacing pipes can cause leaks, water damage, and mold growth down the road. However, if you feel confident that you can perform this task yourself, then follow these steps.
Put a bucket underneath the sink to collect any leftover water inside the pipes.
Carefully remove the P-trap
Check the pipes for objects, hair, and other blockages.
Replace the P-trap, ensuring that the joints are properly fitted.
Run the water through the drain and check for leaks.
Other Potential Plumbing Issues
If you have performed all of the above steps and you're still experiencing clogs, then you may have a more extreme problem inside your drain line or sewer line. Recurring clogs are often a sign of root growth or underground pipe damage, so it's a good idea to call a plumber who can perform a thorough inspection.
Do You Need a Professional Drain Cleaning or Clogged Drain Repair Service?
Did you try your best to unclog your stubborn sink, but the blockage persists? Then you may need help from plumbers. A plumbing professional will have the experience and specialized equipment needed to thoroughly inspect your drain line for the source of trouble. Once pinpointed, we will develop a solution that fits your needs and budget. Whether you need drain cleaning in Gilbert or an emergency clogged drain repair, our plumbers will make sure that your pipes are back to normal in no time. Call Rooter Hero Plumbing of Phoenix today and discover how our team can help solve your plumbing problems.