How Do You Unclog a Sink With Standing Water?
Is your sink severely clogged? While some situations will call for immediate help from local plumbers, some minor blockages can be removed by handy homeowners. The professionals at Rooter Hero Plumbing of Phoenix, Arizona, offer a wide selection of commercial and residential services, including clogged drain cleaning and clog removal services. Our team of experienced plumbers enjoys helping local homeowners improve the condition of their plumbing systems and fixtures. We want to do the same for you as well. Many owners will turn to harsh chemicals to get rid of their blockage, causing long-term damage to their pipes. Read below for a list of steps that you can take to get rid of your stubborn clog without harming your investments.
Soap and Hot Water
The simplest method for removing a drain clog is to use hot water and mild dish detergent. The soap will help to dissolve grease or fat, while the hot water will help to loosen the material so it can flow further down the drain line. Make sure the water is very hot but not boiling. Squirt a small amount of mild dish soap into the drain, then dump a half gallon of the hot water down the sink. Follow this with hot water from the faucet for a few minutes.
Baking Soda and Vinegar
Another great natural drain cleaning solution is baking soda and vinegar. Place a cup of baking soda into the drain, followed by a cup of white vinegar. The reaction between the two substances can dislodge grease clogs and any small pieces of food or debris that are stuck in place.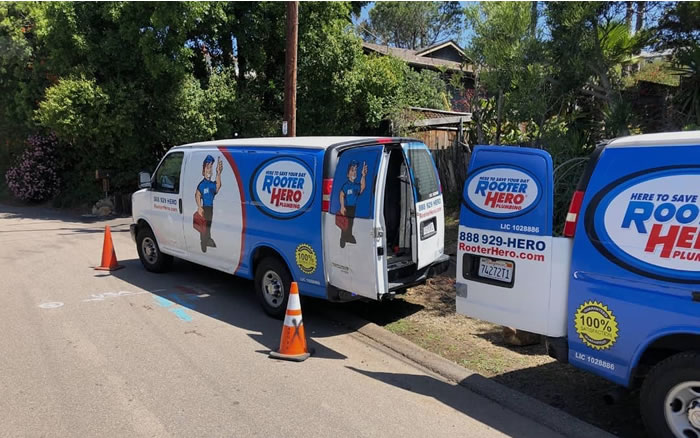 Plunger
If the amount of standing water inside the sink is making the first two methods ineffective, then you can try to use a plunger. Make sure that you are using a sink plunger with a flat bottom and not a toilet plunger. The toilet plunger has a different shape to it and won't be as effective. Also, using a toilet plunger in the sink can be dangerous since it can cause the spread of harmful bacteria. Place the sink plunger directly over the drain, then press down and pull up firmly. Repeat this a few times to see if this allows the water to drain.
Prevention Tips
If you want to avoid future clogs, then it's important to use good practices when preparing meals and cleaning dishes. Potentially dangerous items like bacon grease, chicken bones, coffee grounds, eggshells, paint, paper, or chewing gum can create large blockages very fast. Be sure to dispose of these kinds of items properly. Also, using the hot water and soap or baking soda and vinegar solutions mentioned above can help to keep your drains free of grease and residue. By performing a thorough drain cleaning once per week, you can reduce your chances of developing future clogs.
Do You Need a Clogged Drain Cleaning in the Phoenix, AZ, Area?
Did you try all of the above-mentioned methods but still can't get your drain to release the clog? Then get help from the local plumbers at Rooter Hero Plumbing of Phoenix today. Whether you want to schedule a routine clogged drain cleaning service or need an urgent pipe repair, our professionals are ready to help. Contact our office to learn more or to schedule a time for your next plumbing service.