Common Garbage Disposal Killers
Garbage disposals are a modern necessity for today's busy families. It makes food preparation and meal cleanup a fast and straightforward process. And that's why it can be a huge hassle when your disposal gets clogged or stops working correctly. Fortunately, many of the causes of garbage disposal problems can be avoided by avoiding placing certain items into the sink drain. At Rooter Hero Plumbing of Phoenix, AZ, our competent plumbers in Gilbert provide local clients with a variety of popular services, including garbage disposal repair, replacement, and new installations. Here is a list of materials that you should keep far away from your kitchen sink if you want your disposal to last as long as possible.
While it may seem that those tiny specs of ground coffee beans should go through your pipes with ease, it isn't so. Coffee grounds have a tendency to clump together and can build up over time, latching onto other stuck materials inside your pipes.
Some vegetables can go through your drains without a problem if assisted by garbage disposals. However, not all vegetables will perform well. Food with lots of fiber, such as onion skins, celery, asparagus, or kale, can get lodged inside your drain line. Avoid placing these items inside your kitchen sink.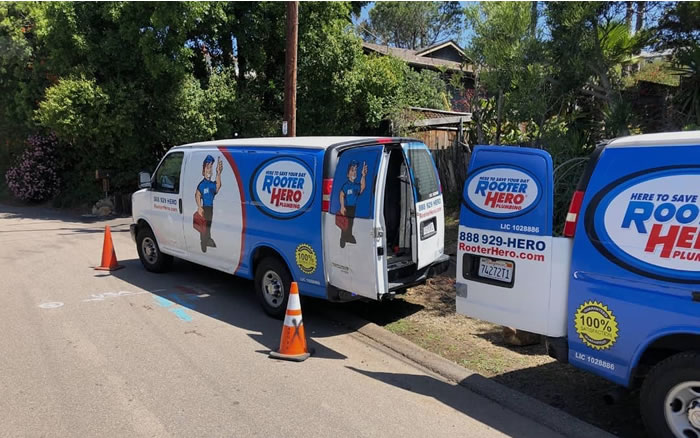 Another typical problematic food is starchy substances like rice, potatoes, or pasta. Not only do they clump together inside your drain line, but their tendency to swell when exposed to moisture can create issues fast.
Somehow the rumor that eggshells can sharpen garbage disposal blades began to circulate. Unfortunately, this doesn't work. In fact, the membranes can actually harm your shredder ring and will develop clogs.
That melted butter or bacon grease may have tasted absolutely amazing on your dinner plate, but the seemingly harmless substance can cause a lot of problems for your pipes. Grease will often harden as it cools. What looks like liquid flowing through your drain line will instantly turn to a hardened mass of fat inside your plumbing system. What's worse is it will capture other food items and hair that makes its way into your drains, causing more extensive blockages.
Never toss the remnants of your peaches or cherries into your garbage disposal. The seeds inside these fruits are tough. Not only can they cause clogs, but they will also dull your disposal blades.
We already talked about eggshells, but seafood shells can be just as destructive to your pipes. Shells from shrimp, oysters, clams, lobsters, or crabs should always remain safely away from your kitchen sink.
If you're planning on making a homemade bone broth or chicken soup, make sure to toss out the bones before placing your dishes inside the sink. While large bones can be obvious, small bones from chicken or fish can be forgotten and will cause issues for your drain line and your disposal.
Do You Need a Garbage Disposal Repair or Replacement?
Do you need reliable local plumbers who can fix your damaged disposal? If so, then call Rooter Hero Plumbing of Phoenix, AZ. Our team of experienced professionals are ready to help make dinner easy again with our dependable garbage disposal repair services. Contact our office to learn more or to schedule an appointment with dependable plumbers in your metro Phoenix, Arizona area neighborhood.