Bad Habits That Will Damage Your Plumbing System
Property owners often take great care in maintaining their plumbing system. However, bad habits can also cause clogs, leaks, and other plumbing problems. At Rooter Hero Plumbing of Phoenix, Arizona, we help local property owners maintain the condition of their pipes and plumbing fixtures by providing quality plumbing services. If you suspect that your vices are leading to plumbing issues, then you must get a handle on them so you can avoid future repairs, replacements, and property damage. So, what should you do to prevent plumbing issues? Here are some tips that can help.
Don't Put These Foods in Your Disposal
A garbage disposal is designed to help you get rid of food scraps, but it has difficulty with certain materials. If you put stringy, starchy, or greasy foods down the disposal, it can clog up your pipes. Avoid placing plastic, bones, fruit pits, potatoes, rice, pasta, eggshells, coffee grounds, and other problematic items into your sink.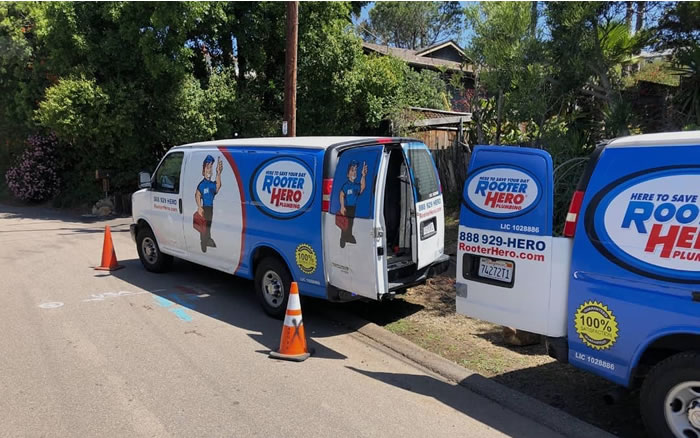 Keep Hair Out of Your Shower Drains
It is a sobering fact that people frequently lose more than one hundred hair strands daily. To top it off, a large percentage of that hair will come out during your shower. Hair buildup can cause drains to get clogged, resulting in sewer water flooding your home. Hair is often overlooked when cleaning out the drains because it is brittle, but it will still move down the pipe. Mesh screens are affordable and can be easily installed in all your showers and bathtubs.
Get Rid of the Harsh Cleaning Products
"Chemical" drain cleaners are a little bit misleading because they can effectively clear tiny clogs, but this comes with its own set of problems. When harsh chemicals are used for cleaning, it can accelerate the rate of corrosion. This makes for an ugly combination which means more money spent on repairing or replacing pipes sooner than necessary.
Your Toilet Is Not a Trash Bin
Sanitary products, baby wipes, cotton balls, makeup remover pads, paper towels and similar products can cause major plumbing problems. These items can get jammed inside your drain line, eventually causing damage to the pipes. There is also the risk of disrupting septic systems. Keep these items far away from your toilet bowl by tossing them into a nearby trash can.
Invest in Plumbing Inspections and Leak Detection Services
A single drop of water may seem harmless enough, but it can lead to a significant plumbing leak over time. This kind of water waste can have a considerable impact on your wallet and the environment. Make plumbing inspections and leak detection services a top priority to avoid potential trouble.
Do You Need Plumbing Services for Your Home? Make an Appointment
Rooter Hero Plumbing of Phoenix, AZ, is well known for our excellent customer service, high-quality workmanship, and affordable prices. Our team of professional plumbers in Paradise Valley are ready to help improve the quality of your plumbing system with our commercial and residential services. Our specialists can fix your leaky faucet, replace your water heater, provide you with a pipe repair, and more. Call our office today if you have a plumbing issue or need expert advice.